New bill could prevent certain adoptions
Posted:
Updated: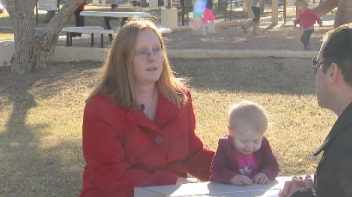 © CBS 5
PHOENIX (CBS5) -
Russia's parliament just signed a bill that would prevent orphaned children from being adopted into American families.
The bill is believed to be a political ploy by the government against the U.S.
But advocates here for international adoption say the biggest victims are those Russian children without homes.
Advocate Craig Juntunen of Both Ends Burning Foundation said, "These institutions are places you wouldn't even board your dog in."
Juntunen said instead the Russian government should put aside their political differences and look out for these poor children instead.
"What children really need is the gift of encouragement and the love and protection of a family, every child deserves that," Juntunen said.
Kara McIntee and her husband have been going through the process of adopting a special needs child from Russia. She fears this new bill could put an end to all that.
"It really hurts, it really feels like my own son is gone," McIntee said.
She hopes that perhaps since she started the process before the bill was signed that she may still be able to go through with the adoption.
"We're hoping that ours is a special needs adoption and maybe they'll allow for the special needs children to be adopted but we just don't know," McIntee said.
For now, she hopes that Russian President Vladimir Putin will not sign the bill into law, allowing her to open up her heart and home to one of these children.
"It's going to be really hard to let go of that dream and that idea that he's still going to be waiting," McIntee said.
Copyright 2012 CBS 5 (Meredith Corporation). All rights reserved.