Watch what you type, Big Brother is watching
Posted:
Updated: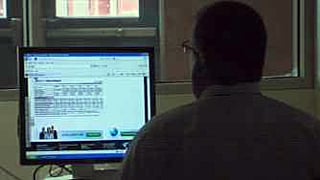 Hackers might not be the only ones snooping through your online information. Big Brother has access to your inbox too.
Executive Director of the American Civil Liberties Union in Arizona Alessandra Soler said Americans deserve to have their Fourth Amendment right protected.
"Right now there are no privacy laws protecting the average person from having the government read their emails," said Soler.
Recently a Senate Judiciary Committee attempted to change that. The provision was added to the Video Privacy Protection Act. It demanded that the government and police have probable cause for all email searches.
This week lawmakers put the kibosh on that portion of the bill, requiring investigators to obtain a subpoena instead.
"A subpoena is a much lower standard of proof. It does not require that law enforcement go before a judge. The government should not be in the business of going on fishing expeditions of Americans without having probable cause and without having evidence that somebody has committed a crime," said Soler.
Copyright 2012 CBS 5 (Meredith Corporation). All rights reserved.