PD: AZ man bit family members over holidays
Posted:
Updated: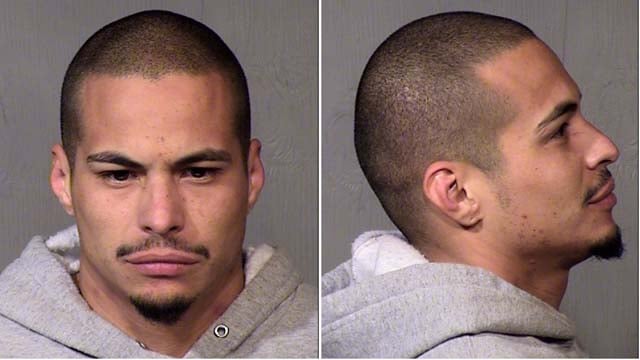 Armando Medina (Source: Maricopa County Sheriff's Office)
MESA, AZ (CBS5) -
A Mesa man is in custody after allegedly biting his cousin and his 4-year-old son over the weekend.
Armando Medina, 28, was arrested on Dec. 23 on one count of child abuse, one count of aggravated assault, one count of intimidating and one count of assault.
The adult victim said Medina approached her and slapped a tamale from her hand, according to the police report. The victim said the defendant then bit her cheek while giving her a hug.
The mother of the 4-year-old victim said the visible bite mark on her son's cheek came from his father, Medina.
Witnesses said that Medina appeared to be under the influence of drugs or alcohol at the time of the attacks.
The 4-year-old victim's grandmother told Medina to leave her home and Medina allegedly told the grandmother that "she would not be around for long" and that he would shoot her daughter, according to the police report.
Witnesses said Medina claimed he "owns Mesa and made a sign with his hands," the report went on to say.
The police were called and Medina tried to run but was taken into custody soon after.
Family members said Medina is in a gang and they were scared because he is so violent.
Copyright 2012 CBS 5 (Meredith Corporation). All rights reserved.