Checkpoint affecting Tubac, Rio Rico home values
Posted:
Updated: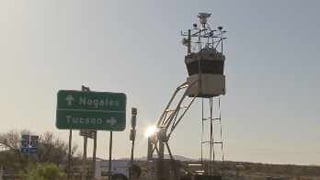 PHOENIX (AP) -
An independent study supports the long-held belief by some business owners and real estate agents that a border checkpoint in southern Arizona has hurt property values in Tubac and Rio Rico.
The study examined sales of homes in Green Valley, Tubac and Rio Rico from February 2009 to April 2012.
The Green Valley News reports the study shows Tubac and Rio Rico home values rose and fell "in lockstep" with Green Valley prices in a 12-month span.
The study's executive summary says "interviews with a broad cross-section of community members revealed significant opposition to the checkpoint and included claims that its presence has had a negative impact on residential real estate prices."
The $1.5 million Border Patrol's checkpoint at Interstate 19 went into service in 2010.
Copyright 2012Associated Press. All rights reserved.