Former firefighter needs a Christmas miracle
Posted:
Updated: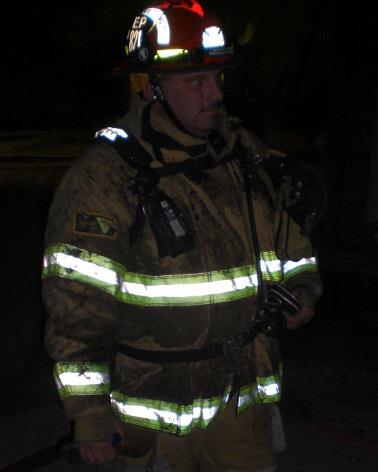 AVONDALE, AZ (CBS5) -
It's the time of year when dreams do come true, as many reach out to help folks in need. But every story is a little different. CBS 5 News spoke to a former Valley firefighter who could use a little holiday help.
Aaron Chamney was hurt on the job and needs money for surgery. Like many others out there, he took to social media and the website Giveforward.com to get his story out there.
Chamney was a firefighter for Rural Metro for almost 17 years. He's had bad luck the last couple of years.
"I came down with West Nile Virus, which I got from the station, from the mosquitoes," he said.
Shortly after, he was hit with another blow: Valley Fever. Once he got better, he says Rural Metro made him take a fitness test before he go back on the job.
"While doing the back to work test, I was doing some twisting and my rib on the left side snapped."
Just like that, he says he was let go and left with a lot of pain. His rib is still broken over a year later. Chamney says he's trying to get workman's compensation, but so far nothing.
"Whenever you get the legal system involved there's a definitely a pace that needs to be followed, and that's where we're at with that," said Rural Metro Fire Capt. Don Lundquist.
He says the only way to fix it is through surgery. The bill is $75,000. He found about the website Giveforward.com. It's a site where people can ask for help paying medical costs. So far, he's only raised $50 with a Jan. 31 deadline.
"It gets overwhelming, sometimes you really feel like you're swimming upstream. Things aren't working well. Sometimes we're spinning our wheels," said Chamney.
According to its website, Giveforward.com raised more than $3.5 million in the last two years. If you're in the giving mood, here's a link to Chamney's cause.
http://www.giveforward.com/aaronchamney
You can also check out other people's plea for help in their time of need.
Copyright 2012 CBS 5 (Meredith Corporation). All rights reserved.