Last-minute shoppers do holiday hustle
Posted:
Updated: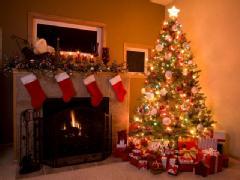 PHOENIX (CBS5) -
The final hours of the Christmas shopping season are upon us. Stores across the Valley are closing early so folks can head home to their families on this Christmas Eve.
Monday afternoon last-minute shoppers did the holiday hustle.
"I headed out early in an effort to try and beat the crowds," said shopper Salil Pradhan.
Today is the first time Pradhan has set foot in a store to do any Christmas shopping.
"It's usually my wife that goes out and does the shopping, but she's not feeling that great so it was my job to go out," said Pradhan.
Most folks CBS 5 talked to were just picking up a few quick things.
As for the Target employees, Veronica Vega said this year ran a lot smoother than in years past.
"It's been nice. Very organized. We know what we have in stock," said Vega.
Electronics were a big, last-minute seller.
"iPad minis, iPods as well any gaming systems are very popular," said Vega.
Toys flew off the shelves faster than they could be restocked.
There were some lines but plenty of cashiers to help people quickly check out.
For Pradhan, the shopping may be done but there's still a long to-do list in his future.
"A lot of wrapping and then building the secret Santa gifts that we build for our kids, so I'm going to be out in the shed building stuff tonight," said Pradhan.
Target closes its doors Monday night at 9 p.m.
Copyright CBS 5 (Meredith Corporation). All rights reserved.