Police nab mother of 4 in connection with 3 Phoenix murders
Posted:
Updated: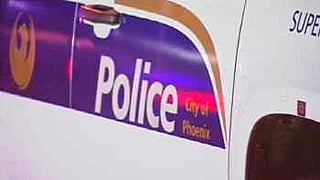 It's been five years since police found the bodies of three men strangled to death in West Phoenix.
The case is still coming together but now at least two people have been arrested in connection to their murders.
In December 2007, Phoenix police came across a white Ford Explorer, abandoned on the west side of town.
"They were looking into towing this particular vehicle when they look in the vehicle, a little closer in this vehicle, and find three decomposing bodies inside," said St. Steve Martos of the Phoenix Police Department.
The victims were identified as Jesus Terrazas, Fernando Bravo-Navarro and Julio Cesar Duran. Their bodies had been there for weeks.
Back then, investigators didn't have much to go on.
But over the course of the next five years, the grisly details started to surface, and earlier this month Analuisa Berber, 34, and Daniel Pina were the first two suspects in the case booked for murder and armed robbery.
"The two suspects who have been taken into custody were involved in setting up a drug deal for 250 pounds of marijuana," said Martos.
Court paperwork states on Nov. 27, 2007 Berber arranged a meeting at her Avondale home between the three victims who brought the drugs and fake buyers, which included Pina.
Turns out the buyers were actually a rip crew who went far beyond stealing the drugs.
"In essence, (they) used zip-ties around their neck to strangle all three victims," said Martos.
The bodies were loaded into the Explorer and dumped near an apartment complex on 103rd Avenue.
Berber's cut was allegedly 100 pounds of pot for her part of the deal.
She was arrested at the small office where she worked at Same Day Homes in Phoenix.
Records show the single mom owns several homes along with 14 cars.
Brian Russo is Berber's attorney who says the beautiful mother of four is not a murderer.
"We believe she's not guilty," said Russo. "It doesn't fit with what we've seen and what we've read and the person that we see."
The court documents are primarily based on one witness' account of what happened. That witness admitted he participated in the deadly crimes and is already behind bars for murder.
"Based on where the information is coming from, there's certainly going to be a credibility issue," said Russo.
Copyright 2012 KPHO CBS 5 (Meredith Corporation). All rights reserved.