Divorce finalized for man accused of murdering Whitney Heichel
Posted:
Updated: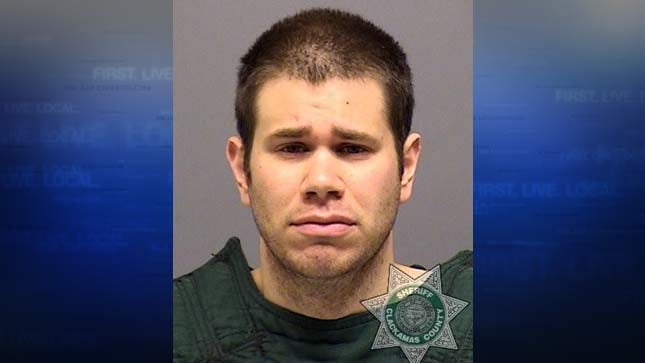 GRESHAM, OR (KPTV) -
The man accused of shooting and killing a Gresham woman in October in a case that made headlines around the world is now divorced.
The wife of Jonathan Holt filed for divorce on the same day he pleaded not guilty in court to murdering Whitney Heichel.
A judge finalized the divorce on Dec. 11, giving Holt's wife her maiden name back. That case is now closed.
Holt is set to face trial on April 1, 2014.
He is charged with aggravated murder for the death of Whitney Heichel.
The case started on Oct. 16 when Heichel's husband reported her missing after she didn't show up for work at Starbucks.
Police and search crews canvassed the community looking for her. The community generated dozens of tips for police.
Then, during a late-night press conference on Oct. 19, Gresham police announced they had found Heichel's body on Larch Mountain and arrested a suspect.
Investigators said Holt admitted to police he waited outside Heichel's apartment and asked her for a ride on Oct. 16.
About five minutes into the ride, Holt told investigators he pulled a gun and forced her to drive to Roslyn Lake in Clackamas County. Once there, deputies said he forced Heichel to perform a sex act on him.
He is then accused of shooting and killing Heichel. Holt told investigators he disposed of his cellular phone at Roslyn Lake after the shooting and took Heichel's body and dumped it on Larch Mountain, according to detectives.
Investigators said he then made up a story about being robbed at gunpoint on the way to work as an alibi, before finally confessing, according to court documents.
Holt remains behind bars without bail.
Copyright 2012 KPTV (Meredith Corporation). All rights reserved.