Streetlight USA graduates first class
Posted:
Updated: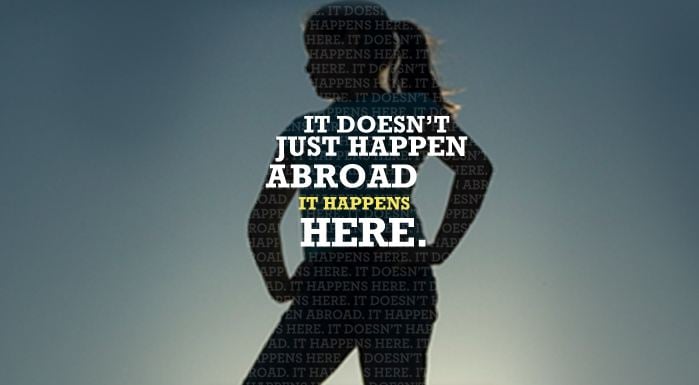 PHOENIX (CBS5) -
When you think of little kids, you probably imagine them swinging on a swing set or playing with friends, not walking the streets of a major city, selling their bodies for sex.
"It was kind of getting hard on the streets so I met somebody and that's when I started prostituting," said Tatianna.
Those words are hard enough to hear coming from a grown woman, let alone a young girl. Tatianna started prostituting when she was just 16 years old.
"One day I just got caught up and got arrested and they sent me back to Arizona where most of my family resides and they sent me to Streetlight," she said.
Streetlight USA is a nonprofit aimed at stopping child prostitution. The organization helps girls between 11 and 18 years old escape the streets and start their lives.
"I am 16 years young and I've been here for seven months," said Renee.
Renee and Tatianna just graduated from Streetlight's program. They said they both know how crucial it was to saving their lives. CBS 5 News chose not to reveal their full names because of what they've been through.
"If I didn't do it sooner I was going to be six feet under the ground and I didn't want to live my life that way anymore," Renee said.
"I would probably still be on the street prostituting. I probably wouldn't be alive, honestly," said Tatianna.
Now the girls can look toward the future.
"I'm going to go to college," Renee said.
"January is when I start college and I'm going to double major in business and psychology," Tatianna said.
Both teens are examples of what can be, taking girls off the streets and out of the terrifying world of child sex trafficking and putting them on track for the future every little girl deserves. It's a future filled with hope and dreams.
"I could prove my family members that they're wrong. That I'm a better person," Renee said.
It's a future that allows them to inspire others.
"You have to go through struggles to get your accomplishments. There can't be a rainbow without rain," Tatianna said.
Streetlight USA is funded completely by donations. If you'd like to help click here.
Copyright 2012 CBS 5 (Meredith Corporation). All rights reserved.