Proposed 430-foot observation tower would change Phoenix skyline
Posted:
Updated: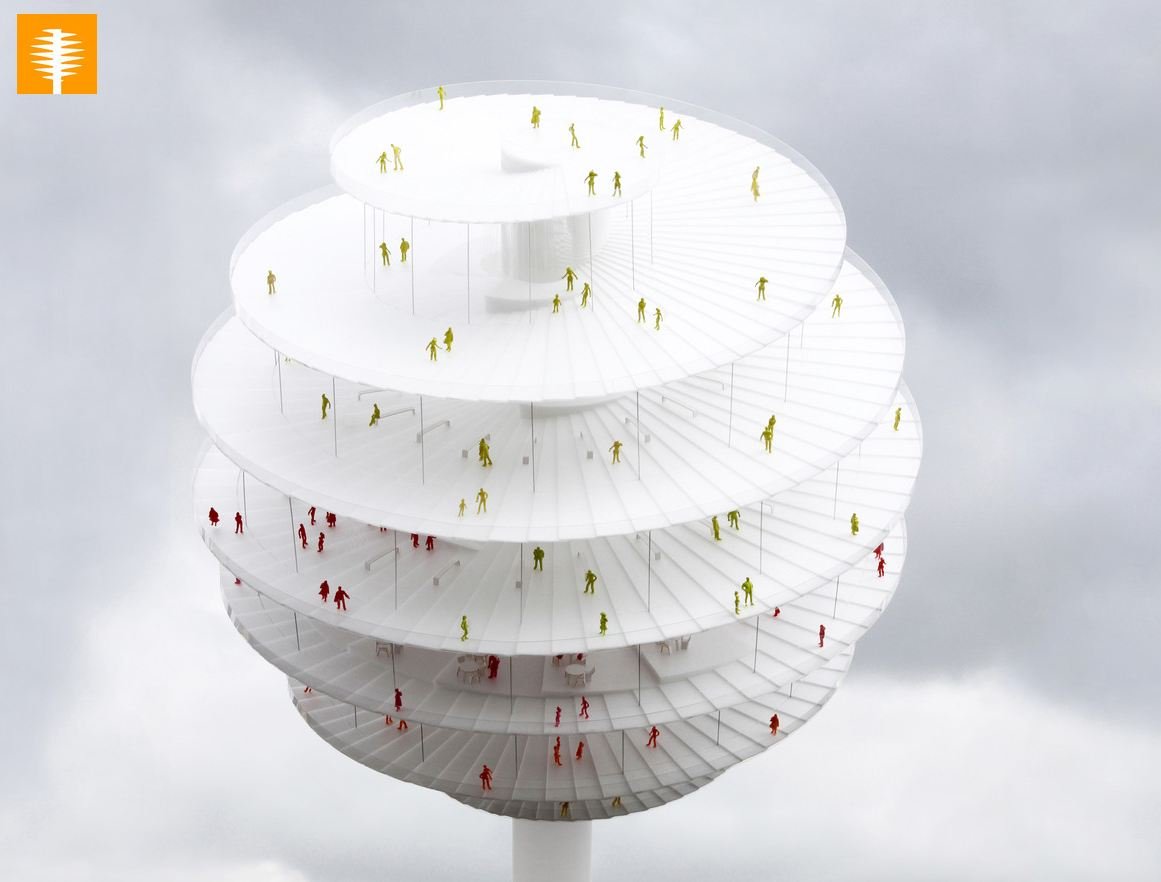 © Novawest LLC
PHOENIX (CBS5) -
New York City has one, San Francisco has one and Seattle has one, too - but some say Phoenix doesn't. We're talking about a landmark that represents the Valley of the sun. But a local company may change that.
"If I talk to anybody not from Phoenix, there's not really anything that drives it," said Valley resident Marc Collins.
"It is a big city, but it has no real identity, so maybe something iconic would help," said Jo Hsu.
In just a couple of years, it may come to fruition. A company called Novawest hired Danish architect Bjarke Ingels, and they've submitted a plan to the city for a 430-foot observation tower, roughly 40 stories high.
"You get to literally walk around, not on a flat plane, but on a descending spiral that takes you down to a restaurant," said Jay Thorne, with Novawest.
The tower would go up near the Arizona Science Center and the $60 million price tag would be left to private investors.
"This will change the skyline," Thorne said. "You see the space needle, you know you're in Seattle. You see this project, you'll know you're in Phoenix, AZ."
So we went to a local coffee shop to show people the designs.
"I feel like it would definitely bring in tourists," said student Keith Wyatt.
"Living in the city, I don't know I would go that often, once or twice, or if family comes in you can bring them up there," Collins said.
As for a name, let's hope the good people at Novawest can do better than our friends at Copper Star Coffee.
"It kind of looks like a lollipop," Hsu said.
"I see a Q-tip," Wyatt said, laughing.
The city of Phoenix sent us a statement saying,
"Novawest has contacted the city regarding their concept. It is a unique concept and we have asked them for project details to support the feasibility of the project. As of yet, we do not have any plans submitted or a specific site selected."
But what about the flight path of planes coming and going from Sky Harbor? Well Novawest said they've had to limit the height to accommodate pilots. But they say it'll still be tall enough to take in Phoenix's beauty. They still have to get everything approved through the city, but they hope to have it open by the time we host the Super Bowl in 2015.
Copyright 2012 CBS 5 (Meredith Corporation). All rights reserved.