PD: Man exposes self to women along Chandler trail
Posted:
Updated: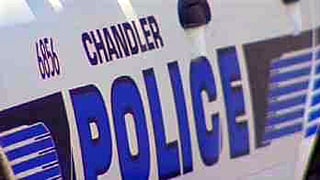 © CBS 5
CHANDLER, AZ (CBS5) -
Chandler police are looking for a man who is exposing himself to women jogging, walking and biking along the Sun Circle Trail.
The 12 random incidents date back to April, with the most recent one occurring on Nov. 22, according to Chandler police spokesman Sgt. Joe Favazzo.
These incidents are happening between Dobson Road and Arizona Avenue along the trail, which runs parallel to the Western Canal.
In many cases the victims haven't immediately notified police, allowing the suspect to disappear into the surrounding neighborhood, Favazzo said.
The suspect is described as between the ages of 30 and 50, with balding or short blonde hair. He has a pot belly and possibly drives a dark-colored SUV.
Police urge anyone who encounters the suspect to call the police right away and provide his description and whereabouts.
The Chandler police non-emergency number is 480-782-4130.
Copyright 2012 CBS 5 (Meredith Corporation). All rights reserved.