Arpaio: AZ teen's school shooting plot unrelated to Connecticut shooting
Posted:
Updated: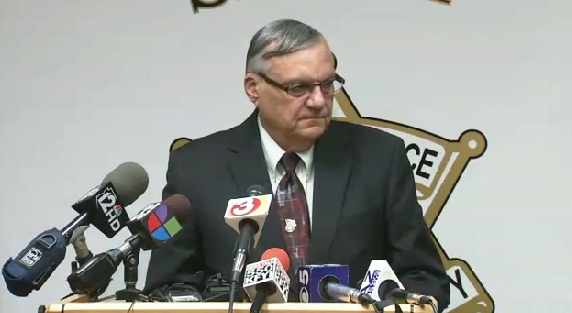 Maricopa County Sheriff Joe Arpaio holds a news conference on the 16-year-old's arrest.
MESA, AZ (CBS5) -
Maricopa County Sheriff Joe Arpaio said a 16-year-old Mesa teen's plot to gun down classmates in her high school is unrelated to last Friday's deadly shooting at a Connecticut elementary school.
In a post on a transgender community YouTube channel, the girl alludes to the Sandy Hook Elementary School massacre, saying she planned her attack "well in advance" of Friday's shooting. The post, in part, reads, "I now literally have a plan of seriously hurting ... killing ... murdering people in my high school."
The post continued by saying, "I work at the high school as a student teacher basically ... which is why no one can find out about me somewhat accidentally planning to blow up the school. (and yes ... it would be super easy ...)"
The 16-year-old said she had thought about the killings for a while and had planned to "cut the wires to the security carts" on campus to slow down the response during an explosion and shoot people from the other side of a fence.
Arpaio said although this incident is not believed to be related to Connecticut, there are similarities.
Arpaio said the girl had three weapons at her home, as did the suspect who took his own life after killing 26 people.
Arpaio said both the girl and the Sandy Hook gunman had mental health issues. And in both cases, the plots were premeditated.
Arpaio said the 16-year-old was arrested Thursday in her Mesa home and is currently being charged as a juvenile for one count of computer tampering and one count of threatening and intimidating. The investigation is ongoing and more charges are possible, Arpaio said.
[Related: MCSO: AZ girl plotted to gun down students, kill herself]
Stay with cbs5az.com for updates on this developing story.
Copyright 2012 CBS 5 (Meredith Corporation). All rights reserved.