Glendale to spend $23K to rotate outdoor statue
Posted:
Updated: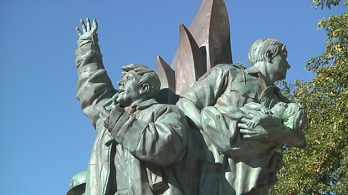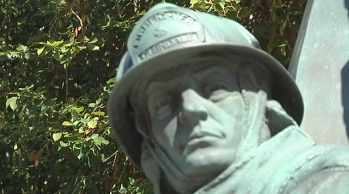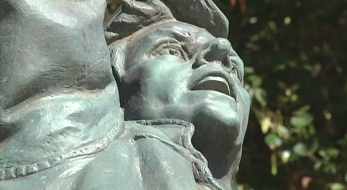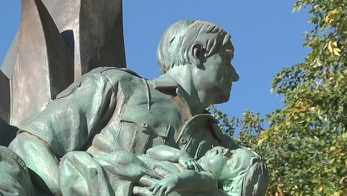 GLENDALE, AZ (CBS5) -
It's no secret the city of Glendale has had some major financial issues.
That's why local residents are wondering why the city is about to spend $23,463 to rotate an outdoor statue located at the Glendale Civic Plaza.
The statue is part of a public safety memorial that honors police officers and firefighters killed in the line of duty.
But if you take a real close look, you'll notice that the two firefighters on the bronze statue are facing out towards the plaza, while the two police officers are in back.
City officials said they've had some complaints, so now they're planning to rotate the statue about 160 degrees.
"I think that is crazy," said Dianne Corbett. "I looked at the statue. I don't see anything wrong with the way it is."
"It's totally ridiculous," said JoAnne Collins. "In this time, and with our economy, people are really struggling and to spend money on something like that is crazy."
"It's a large amount of money that could probably be used for a little greater cause," said Glendale resident Lauren Bollinger.
Mojgan Vahabzadeh is with the city's public art program.
She said that the money used to rotate the statue will come directly from the city's art fund, which receives 1 percent of all city expenditures for any capitol improvement project.
"The reality of it is that this particular fund is only to be spent on maintenance and artwork," said Vahabzadeh. "The general fund would have no connection to the art fund whatsoever. Funds for this are not coming out of the city of Glendale's general fund."
In addition, city officials told CBS5 that some of the families of Glendale's fallen police officers have expressed concerns that officers on the statue are not visible when they hold candlelight vigils and other events in the plaza.
Construction to rotate the statue will begin next month.
"I don't think it really matters what direction it's facing," said Jim Corbett.
City officials said that because the amount to be spent on rotating the statue is less than $50,000, it does not need the full City Council's approval.
The art commission can simply move forward with the project, officials said.
Copyright KPHO 2012 (Meredith Corporation). All rights reserved.