Gun debate brings new law to the forefront
Posted:
Updated: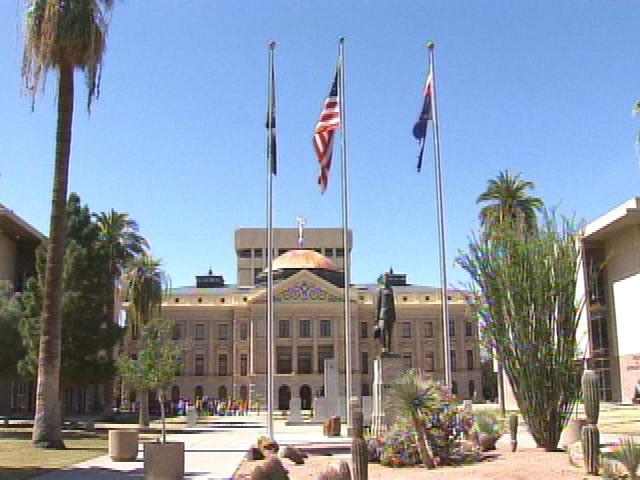 PHOENIX (CBS5) -
Arizona is known for a few things - our beautiful sunsets, the wonderful weather for Christmas shopping and we're also known as a state that really likes its guns.
Second Amendment aside, a new law is really grabbing people's attention. Senate Bill 1241 requires all legal deadly weapons taken by police in crimes be sold back to the public within a year. We're talking guns, explosives, knives, you name it.
"Oh it's outrageous. The legislature should be ashamed of themselves," said Hildy Saizow with Arizonans for Gun Safety.
"We are a nonprofit organization that's dedicated to reducing gun deaths and injuries in Arizona communities," Saizow said.
When Saizow heard crime guns are being sold back to the public, she had a few choice words for lawmakers.
"There are 300 million guns in this country in circulation. There are plenty of weapons out there for people to choose from. There's plenty of licensed gun dealers for people to go purchase weapons. There is no reason, there's no excuse that the legislature in this state should hamstring law enforcement agencies and force them to put crime guns back in circulation," she said.
CBS 5 News reached out to the lawmakers who sponsored the bill to find out why they backed it. They didn't get back to us.
The governor's office explained our state has been selling back crime guns since 2010, and this new law requires that sale to happen less than a year after they're taken by police.
Her spokesman sent a statement that reads, "Governor Brewer is a strong but sensible supporter of the 2nd Amendment. She has always balanced her support of gun rights with public safety, as she demonstrated in the last two years by vetoing bills that would have legalized the carrying of firearms into public buildings and college campuses."
Copyright 2012 CBS 5 (Meredith Corporation). All rights reserved.