APS, SRP warn customers of fake calls
Posted:
Updated: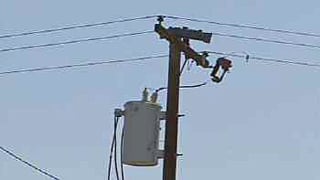 © CBS 5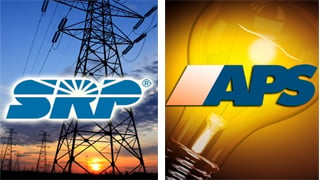 © CBS 5
PHOENIX (CBS5) -
Two Arizona utilities are warning about fake calls that are costing their customers money.
Arizona Public Service and Salt River Project said the caller claims to represent the utility providers or makes a generic reference to the electric or power company. The fake calls are being made to both English- and Spanish-speaking customers.
The caller claims the customer has an overdue bill and service will be disconnected if payment isn't made immediately. The scam artist then asks the customer to take one of three actions:
Make the payment over the phone via credit card.
Visit a payment kiosk where the caller will provide an account number to use for payment.
Wire the money to an account via Western Union.
APS or SRP customer service representatives never call customers to ask for credit card numbers or personal information or to remind them of a delinquent balance.
The utilities said customers should always use their personal APS or SRP account number when using the various payment options available to them. Payments are not accepted by field personnel.
Utility representatives may not always wear uniforms with the APS or SRP logo. However, all permanent employees are required to carry identification.
The companies will occasionally use contract workers who are required to carry a letter of introduction from APS or SRP. If there ever is a question about the validity of a person claiming to be an APS or SRP representative, customers are urged to ask for an employee identification number and to call the APS Customer Care Center at 602-371-7171 or the SRP Customer Services at 602-236-8888 to verify employee status.
If a person is misrepresenting himself/herself as a utility employee, customers should immediately call local law enforcement and the FTC at 1-877-382-4357, using reference number 401625543, if they are a victim of this fraudulent activity or receive a similar call from a scam artist.
Copyright 2012 CBS 5 (Meredith Corporation). All rights reserved.