2 AZ attorneys suspended from practicing law
Posted:
Updated: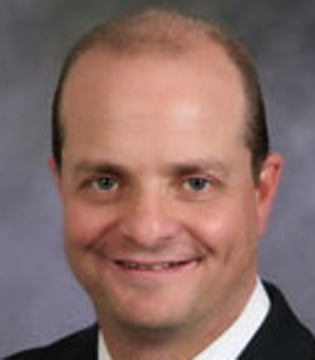 (Source: Arizona State Bar) Attorney Eddie A. Pantiliat has been barred from practicing law for 30 days.
PHOENIX (CBS5) -
Two Arizona attorneys have been suspended from practicing law for violating the rules of professional conduct.

Attorney Alan E. Gooding of Tucson was suspended from practicing law effective Nov. 14, 2012, for three years by the presiding Disciplinary Judge of the Arizona Supreme Court for allegations, stating that he knowingly violated his role as an attorney.
There were 10 separate allegations the panel of judges found Gooding guilty on, including Gooding failed to communicate in a timely manner, return client files, plus he refused to provide the State Bar of Arizona with further information that they requested. Gooding is also guilty of accepting a new roof for his house in exchange for his fees, plus Gooding was caught lying to one of his clients.
The bar also said that Gooding had been practicing law even though he was serving a prior suspension.
Gooding has been ordered to pay $2,296 in restitution in addition to $2709.26 to the State Bar of Arizona for cost of the investigation. If Gooding's license is ever reinstated he will be placed on probation for two years in addition to being required to report to a practice monitor and participate in the bar's Law Office Management Assistance Program.

Meanwhile, Attorney Eddie A. Pantiliat was suspended for 30 days.
Pantiliat was found guilty of collecting unreasonable fees in a wrongful death case. Pantiliat collected a fee of $30,000 after settling the case for $100,000 without ever filing a suit. The bar said that Pantiliat was also guilty of neglecting at least two other wrongful death clients.
The suspension was effective Dec. 1, 2012. Pantiliat was ordered to pay $23,712.06 in restitution in addition to $1,200 for the cost of the investigation. After 30 days Pantiliat will be placed on a six-month probation period in order for him to get the required six continuing legal education hours on topics associated with his misconduct.
Copyright 2012 CBS 5 (Meredith Corporation). All rights reserved.