Tucson vigil for victims in Connecticut
Posted:
Updated: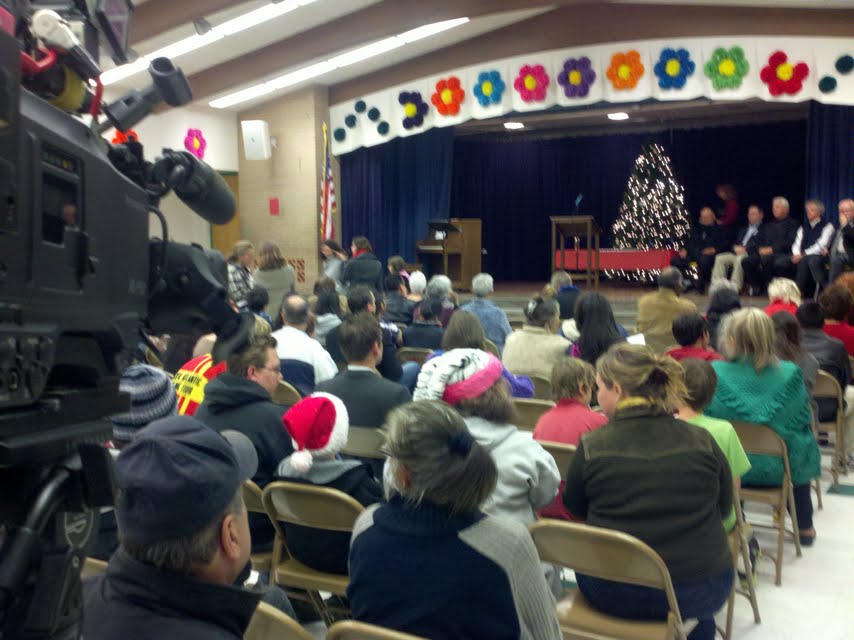 TUCSON, AZ (CBS5) -
While there is nothing we can do to make the pain go away for the loved ones of the victims in the Newtown, CT, shooting, there are people all over the country trying to console those who are hurting.
At the same time President Barack Obama was speaking at the vigil in Connecticut Sunday, people got together in Tucson to have their own vigil.
The city has been through their own tragedy with the shooting at a Safeway store in 2011 that killed six people when a gunman opened fire.
The vigil Sunday night was at the Roberts/Naylor Middle School and was put together by a group called Homicide Survivors.
They may all be strangers to the victims in Connecticut, but that doesn't matter because now the community of Tucson is like family to those hurting in Newtown.
"When those who are a part of us suffer, all of us suffer with them," said Monsignor Raul Treviso during a prayer.
Prayers were said and songs were sung inside the small school's theater. Each one brought hope that helped bridge the community of Tucson with the victims thousands of miles away.
"After this time of reflection, then we need to build a new focus of hope," said Tucson Church International Pastor Dana Yentzer. That message of hope started to ring with the sound of each bell that sounded as it was read along with ever victim's name, one at a time.
"It's all too real for us. This could have been our granddaughter's school," said Rep. Ron Barber, D-Tucson.
While Barber encouraged the crowd of more than 100 people that he will do whatever it takes in Congress to keep this from happening again, the words of a poem were read.
"Sorrow, distress and confusion are real, but these things alone will not define us," read Greg Hart.
The night ended outside in the schoolyard, where everyone lit a candle and sang Amazing Grace. They were not defined by the tragedy, but by the bond that will help the country heal.
Copyright 2012 KPHO (MeredithCorporation). All rights reserved.