Body found in river near where ASU student was last seen
Posted:
Updated: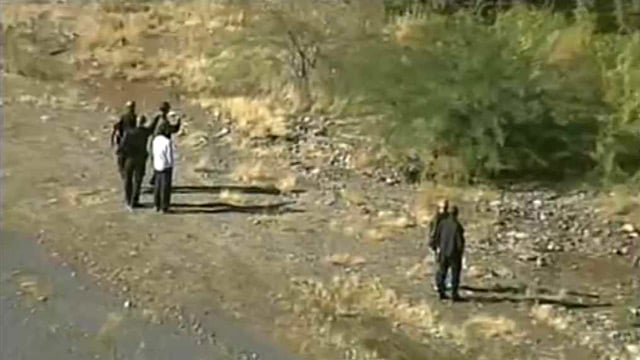 (Source: CBS 5 News) Searchers found a body in the Salt River believed to be that of a missing 19-year-old student Sunday morning.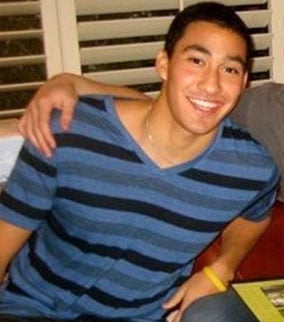 Missing ASU freshman Jack Culolias
TEMPE, AZ (CBS5/AP) -
Tempe police said a body pulled from the Salt River on Sunday morning was wearing only one red shoe, and that has investigators saying it's a "strong possibility" that the body is missing Arizona State University student Jack Culolias.
The Maricopa County Medical Examiner's Office was working to confirm the identity of the body Monday morning, and the results could be available as early as Monday afternoon, authorities said.
The 19-year-old Culolias was last seen about two weeks ago, after witnesses said he was kicked out of a bar at Tempe Marketplace for being drunk during a fraternity party.
The semester at ASU is winding down and not many students remained at Hassayamapa Village, but those interviewed Sunday by CBS 5 News knew about Sunday's discovery.
Many ASU students didn't know him personally, but the name Jack Culolias is widely known around campus.
Posters urging the public for clues are taped to windows on campus and across town. After more than two weeks, a group of volunteers found a body Sunday morning under a bridge in the shadow of one of those signs.
"He was a really awesome guy," said Cole DeForest, a friend of Culolias. "He always had a smile on his face. He was really friendly. Really good guy in general."
DeForest said he and Culolias became friends earlier this semester.
"It's definitely sad for all of us," DeForest said.
"I try not to think about it, but when I do, it gets a little emotional," DeForest said.
Investigators said it will take a day or two before they can positively identify the person pulled from the water. However, officials confirmed a red shoe on the body matched one found on the shore near where the body was found and determined that belonged to Culolias.
The Maricopa County Sheriff's Office Dive and Rescue and canine teams had conducted searches with underwater cameras and radar equipment in the Salt River north of Tempe Marketplace looking for Culolias but came up empty.
Tempe police say they got a call Sunday morning of a possible body in the river in the same area. Officers confirmed it appeared a dead person was in the water.
"It does not appear that there is any foul play in this at all," said Sgt. Michael Pooley of the Tempe Police Department. "It looks like it was just a tragic accident."
Culolias' family is in California and told CBS 5 News they were not ready to make any statements.
Copyright 2012 CBS 5 (Meredith Corporation). All rights reserved. The Associated Press contributed to this report.