Community mourns, remembers the 26 lives lost in school shooting
Posted:
Updated: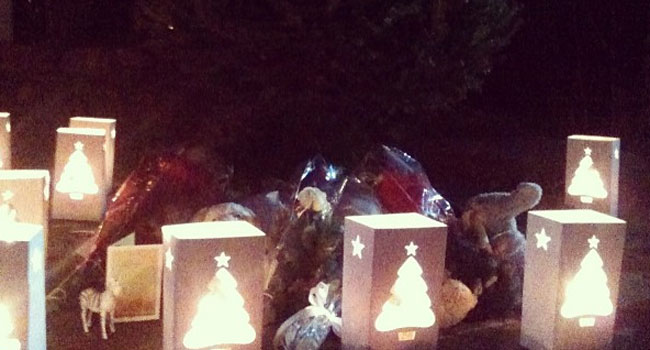 NEWTOWN, CT (WFSB) -
Messages of support are being placed throughout Newtown. Strangers from all over have come to pay their respects after 27 people were shot and killed in an elementary school shooting Friday morning.
When a person first pulls into Sandy Hook, there are a string of balloons attached to an overpass and below it a sign that says, "We love you Sandy Hook Elementary" and "Pray for Newtown."
As the sun sets, the glow of candles burn solemnly in the pockets of Sandy Hook. Flowers, stuffed animals and cards were laid down one right after each other.
Some are from those who knew the 26 victims, with the youngest one being just 6 years old.
On Friday morning a man walked into Sandy Hook Elementary School and killed 20 children and six adults
Eyewitness News spoke with two girls who traveled from Bridgeport to Newtown to pay their respects.
"My tears came down because it's sad. It's just kids," said Ansiuska Gonzales of Bridgeport. "I don't know why he did that. I told my friend we should come here to bring flowers because this is really sad. We have cousins."
"We went to the church but there's not even a parking lot there. It's so full," said Nilcia Soriano of Bridgeport. "There were so many people outside. So I said to my mom, 'lets go here and put down some flowers.'"

The road to Sandy Hook Elementary School has been blocked off to cars, so people have been carrying their letters and trinkets with them and walking about half a mile up the hill to pay tribute.
Copyright 2012 WFSB (Meredith Corporation). All rights reserved.