GCU Hoops Wins Ninth Straight, Improve to 10-2 Overall
Posted:
Updated: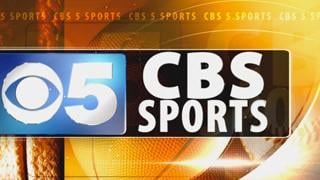 © cbs 5
PHOENIX (CBS5) -
The Grand Canyon University men's basketball team defeated visiting Montana State University – Billings, 71-61, tonight in a non-conference matchup at GCU Arena. With the win, the Antelopes improved to 10-2 overall, while the Yellow Jackets fell to 5-5 on the season.
The win was the ninth straight for GCU, their longest since also winning nine consecutive games to close out the 2011-12 regular season. "I am very happy with the way that we played tonight," said head coach Russ Pennell. "This is one of the most challenging games to play because it comes after finals because you haven't been able to prepare quite like you normally do. It was very important that we got off to a good start. I am extremely happy that we were able to come out here and beat an NCAA tournament team."
The 'Lopes were led by Killian Larson, who scored a GCU-career-high 22 points. His collegiate career-high is 32 points, set with Dominican (CA) on Jan. 27, 2011 against Hawai'i Hilo. Joshua Lowery also scored in double figures with 10 points.
"Our whole week leading up to this we had intense practices and we pushed each other because we knew about the let down last year to Saint Martin's this time of year," said Larson. "Tonight, we were able to get the ball inside. These guys know what to do."
"What Killian did tonight is command great position," Pennell said. "We have been working with him on getting better position. He needs to use his brute strength. He established himself inside tonight. And credit to the rest of the team because they got him the ball. When he is like that, we are different team. We can build on that as we chase the PacWest title."
GCU posted a 55.3 field goal percentage (26-for-47), their second-highest mark of the season behind a 57.8 percent on Nov. 28 vs. Vanguard. The 'Lopes held the advantage over Billings with 36 points in the paint and 22 points off turnovers.
GCU shot an impressive 66.7 percent (12-for-18) from the field in the first half, led by Larson with 12 points. In total, eight different 'Lopes players got on the board in the first 20 minutes. The Jackets attempted 17 three-pointers, but successfully converted only four as they posted a 29.4 field goal percentage (10-for-34).
Billings got on the board first and led by as many as five points in the first four minutes of the contest. GCU then used a 10-point run beginning with 15:59 on the clock to turn a 10-5 deficit into a 15-10 lead with just over 10 minutes to play.
The 'Lopes built their lead to 11 points at 25-14 with six and a half minutes remaining in the first after utilizing a 20-4 run for nearly nine minutes in the half. GCU's defense held the Jackets scoreless for over three minutes until a three-pointer made the score 25-17 with 6:23 on the clock. The 'Lopes held Billings at bay, as the closest they would come in the half was five points, and carried a 32-25 advantage into the locker room.
GCU scored the first six points of the second half to once again regain a double-digit lead at 38-25 with 17 minutes to play. Billings did not score their first points of the half, a turnaround jumper, until the 16:12 mark.
The Jackets made it a seven-point contest when a three-pointer followed by a layup made the score 44-37 with just under 13 minutes to play. Overall, Billings used a 16-5 run for over five minutes to pull within three points, 48-45, with 9:25 on the clock.
GCU then used a 10-4 run of their own to build their lead to 58-49 at the six-minute mark and Brad Carroll's three-pointer with 5:30 on the clock gave the 'Lopes an 11-point advantage, 61-50. The 'Lopes went on to lead by as many as 17 points on a number of occasions. The Jackets scored the final four points of the contest as GCU held on for the 10-point win.
GCU will continue Pacific West Conference play when they host Fresno Pacific on Monday at 6 p.m. at GCU Arena. Fans can follow the action live by visiting www.gculopes.com. "I'm actually happy the games are this way because Monday shouldn't be as hard to motivate the guys," said Pennell. "The team wants to win the PacWest Conference and we realize that the opponent on Monday can take away from what we want to do. Fresno is good and we know that we will have to play well. Fortunately, we get two days to prepare. I look for us to come out motivated and ready to go on Monday."
Copyright 2012 Associated Press. All rights reserved.