CBS 5 Advocate
Swapping can get you out of an unwanted car lease
Posted:
Updated: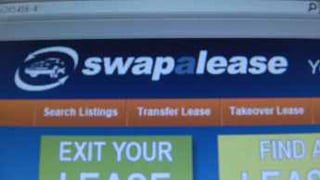 © CBS 5
PHOENIX (CBS5) -
If you find yourself in the middle of the term with a leased car, and, for whatever reason, you've decided you don't want the car anymore, what can you do?
Many consumers think they're stuck with that vehicle until the end of the lease term, but that's not the case.
There are ways to legally end your lease early.
"We always wanted a BMW Z-4 Convertible," said Robert Cashatt.
But there was one big problem: Cashatt and his wife were already into another car lease and didn't think they could get out of it.
"We still had 10 months left on the lease and if we traded it in, we would have significant inequity and extra costs involved," said Cashatt.
Many consumers think the only other option is to keep making payments on their existing car until the lease ends, but there is a way out - lease swapping. Companies like Swap-a-lease can help you get your unwanted leased car into the hands of somebody who does want it. Cashatt placed an ad with Swap-a-lease to attract potential suitors and says it worked like a charm.
"The car went online, and I listed the miles left and the payment. Then somebody contacted me and at that point, I sent them a credit application from the finance company to make sure they qualified," said Cashatt.
The finance company approved the deal, and the old car, along with the lease, were transferred to another party. Cashatt was now free to buy his dream BMW, but not before taking one final, very important step regarding the old lease.
"I verified with the leasing company, in this case Mercedes Benz financial, that we would no longer be liable for the lease no matter what happened after the time the car left our possession," said Cashatt.
To protect your good credit, you need to make sure the old leasing company completely relieves your responsibility and get it in writing. Cashatt said Swap-a-lease worked just as the company claimed it would.
"We feel very relieved, very happy, we were able to go into another lease, in this case a BMW Z4, and I worked for BMW, to that helped a little bit to, but it was a very smooth transaction," said Cashatt.
Don't forget that key point: Companies like Swap-a-lease can help you find a taker for your car, but never take their word regarding your responsibilities under that lease.
Only the finance company can completely eliminate your liability, so don't agree to any terms that don't include a full and complete release of your obligations.
After a swap takes place, the two parties can meet to hand over keys. If the car is being shipped, those terms should be agreed upon prior to the transfer of lease ownership.
Copyright 2012 CBS 5 (Meredith Corporation). All rights reserved