Tax relief deadline looming for underwater homeowners
Posted:
Updated: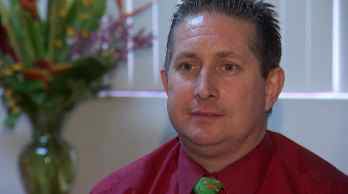 Marc Lemaire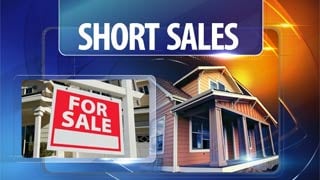 © CBS 5
MESA, AZ (CBS5) -
Most Americans are well aware the nation is on the verge of going off the "fiscal cliff" if Congress doesn't come to an agreement on taxes and budget cuts by the end of the year.
But, there's another deadline looming that will also affect thousands of Valley homeowners.
Since 2007 if you sold your home for less than what you owed during a short sale, you didn't have to pay income tax on the forgiven portion of the loan.
That could soon come to an end.
The Mortgage Debt Relief Act is set to expire at the end of December and there's no guarantee Congress will renew it.
"It's detrimental," said Marc Lemaire of Mesa. "It's huge. I mean, my wife and I - I mean, it's caused stress on the marriage. We've already relocated to an apartment to downsize - to shore up our personal financial areas."
Lemaire and his wife bought their home for $353,000 in January of 2006.
Financial hardship forced them to put it on the market this past spring for much less than what they owe.
"The full cash offer is $185,000," said Lemaire. "So, we're looking at a difference of about $168,000."
The offer was made in June and Bank of America has yet to approve the short sale.
That means Lemaire will have to pay income taxes on $168,000 if they don't close by Dec. 31 and Congress doesn't renew the Mortgage Debt Relief Act.
"It's just emotionally overwhelming to think that if this Mortgage Debt Relief Act doesn't get extended by the end of the year, that we're going to be responsible for those monies we never had," he said.
According to an MLS search, as of noon on Thursday, Dec. 13, there were more than 1,200 active short sale listings in the Phoenix-Metro area.
There are another 7,500 short sales that have either been approved or are awaiting bank approval.
"Homeowners can't make their mortgage payments, they're upside down, they've lost their jobs," said Mesa realtor Marge Peck. "They can't file bankruptcy on the IRS."
Peck, who specializes in short sales, said allowing the Mortgage Debt Relief Act to expire would not only hurt struggling homeowners - it could also sabotage the real estate market potentially causing a 15 percent to 25 percent decline in home values nationwide.
"I don't see anybody benefiting other than the lenders and the government if this doesn't get passed," she said. "So, I hope every homeowner calls their congressmen and their senators and says 'get this one done.'"
The matter has yet to come up for a vote in either the full Senate or the House.
But, if the Mortgage Debt Relief Act is allowed to expire, it's still possible for Congress to vote on it next year and put the tax break into effect retroactively Jan. 1, 2013.
As for why Lemaire's short sale has taken so long to get approval, especially since he has a cash buyer, Bank of America spokeswoman Jumana Bauwens issued this statement:
"Bank of America is committed in helping homeowners avoid foreclosure through short sales. This is the fourth offer that we have received on this property since June. A complete package was not received until October 22. In November, we had to escalate the case to management so that we can get a new counter offer approved since the initial one expired due to the delay in the paperwork. The latest counter offer was on November 29. We believe a decision will be made on this file in the next few days."
Lemaire and his agent, Marge Peck, disagree – stating all proper documentation was turned in on time and Bank of America constantly asked for paperwork that was already submitted.
Copyright 2012 CBS 5 (Meredith Corporation). All rights reserved.