TV viewers happy to have quieter commercials
Posted:
Updated: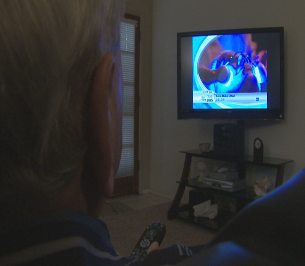 SCOTTSDALE, AZ (CBS5) -
Watching television just got a little quieter.
Starting Thursday, a new federal law takes effect that protects viewers from excessively loud commercials.
"I've definitely noticed it gets louder," said Harold Mayer, of Scottsdale. "I don't think it's annoying, I think its obnoxious."
It turns out that Mayer isn't the only TV viewer fed up with the blaring TV ads.
Based on nearly 6,000 complaints, Congress passed the CALM Act last year, which stands for Commercial Advertisement Loudness Mitigation.
The new federal law is designed to prevent TV commercials from blaring louder than the programs they accompany.
Cheryl Runge is a certified audiologist in Phoenix.
She said that the new guidelines will make the TV viewing experience much more enjoyable, especially for people with hearing problems.
"The hearing impaired actually have problems with loud sounds sounding too loud," said Runge. "When a commercial comes on, even several decibels louder, it's very annoying and also uncomfortable for them."
For years, some commercials would often play at 10 to 20 decibels louder than a regular program.
That's like going from the sound of traffic to a lawnmower rolling through your living room.
Mayer said that he's just happy to have some quiet time, so he can watch TV in peace.
"I think everyone is happy about it," said Mayer.
The FCC will not monitor compliance, but instead will rely on consumer complaints to assist the commission to enforce the rule.
The FCC has set up a hotline to call to report any potential violations.
The number is 1-888-TELL-FCC or 1-888-225-5322.
Copyright 2012 KPHO. (Meredith Corporation) All rights reserved.