Civil rights case against Arpaio can move forward
Posted:
Updated: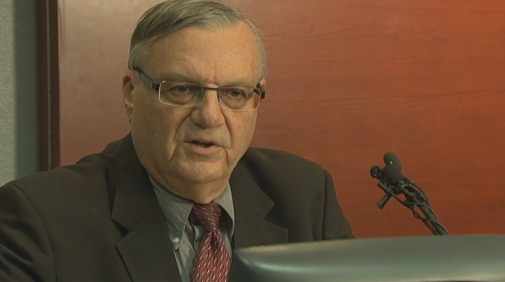 (Source: CBS 5 News) A judge has ruled a civil rights can move forward against Maricopa County Sheriff Joe Arpaio.
PHOENIX (CBS5/AP) -
A judge has dismissed an Arizona sheriff's office from a lawsuit alleging the agency carried out a pattern of discrimination against Latinos in its immigration patrols, but rejected a request to dismiss Maricopa County Sheriff Joe Arpaio himself from the case.
"I still believe it has to do with politics for the Hispanic vote, and they're using me as the poster boy," Arpaio said.
The ruling Wednesday by U.S. District Judge Roslyn Silver means the U.S. Justice Department's lawsuit against the sheriff and Maricopa County can move forward.
The judge, in dismissing the sheriff's office, said there was no law giving the agency the right to be sued as a separate legal entity.
"They want to take over my office with federal monitors and tell this sheriff what to do and I'm totally opposed to that," Arpaio said.
The lawsuit accuses Arpaio's office of racially profiling Latinos in its immigration patrols and punishing Latino jail inmates with limited English skills for speaking Spanish.
The DOJ filed the suit in May, but the sheriff denies the allegations. He said he's not worried about the outcome, especially after a judge dismissed the criminal abuse of power case against him in August.
"The Department of Justice has not been very open with us," he said. "Now we will have a chance for them, Washington, the Holder Department of Justice (sic), to put the facts on the table, so I'm looking forward to seeing them in court."

Copyright 2012 CBS 5 (Meredith Corporation). The Associated Press contributed to this report. All rights reserved.