Indictment handed up in 2012 Phoenix daycare death
Posted:
Updated: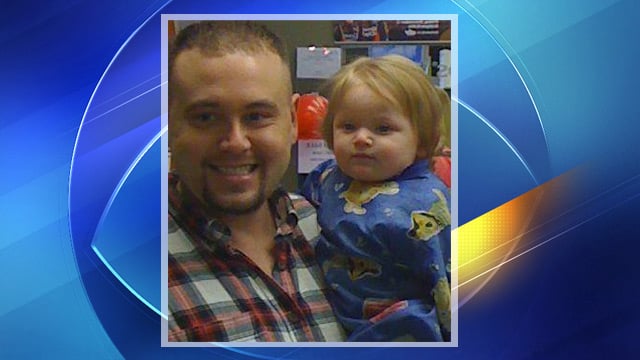 Stephen Cross with his infant daughter, Savannah, who died Dec. 11, 2012 while in the care of two people running an unlicensed daycare. (Source: Facebook)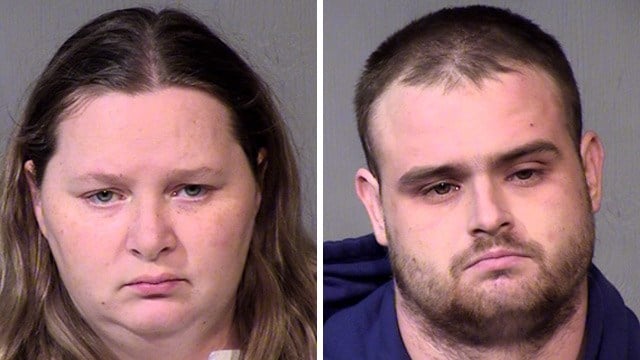 Allison Clement and Ryan Reed (Source: Maricopa County Sheriff's Office)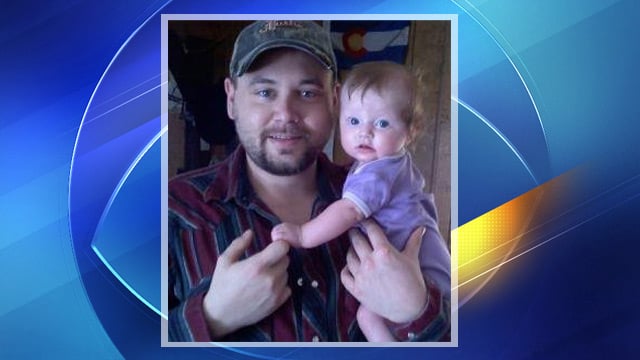 Stephen Cross says he last saw his daughter at Easter 2012. (Source: Facebook)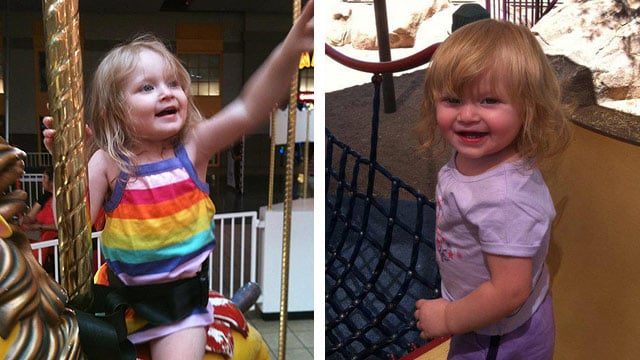 Savannah Cross (Source: Facebook)
PHOENIX (CBS5) -
A Phoenix couple who police said operated an unlicensed childcare business out of their home has been indicted in the 2012 death of a young girl.
Prosecutors said Monday that a Maricopa County grand jury has indicted Ryan Reed and Allison Clement on charges of second-degree and child abuse. They say Reed also was charged with two counts of sexual conduct with a minor.
The couple was arrested in connection with the Dec. 11, 2012 death of 2-year-old Savannah Cross.
Stephen Cross last saw his 2-year-old daughter, Savannah, at Easter in 2012.
Savannah Cross died from blunt force trauma, according to Phoenix police.
"I'm just doing the best that I can right now," Cross said at the time from his Poncha Springs, CO, home during interviews with CBS 5 News.
Allison Ann Clement and Ryan Alan Reed were arrested by Phoenix police and booked on charges of felony child abuse in connection with the girl's death.
Police said Reed confessed to having abused the child on numerous occasions and Clement told investigators that she often witnessed the abuse, but did not try to stop it or call authorities.
"If I would have known she was being left with complete strangers for weeks on end, I would have been there in a daggone skinny minute to get my daggone daughter," Cross said. "I loved that girl so much. I miss her so much. No child should be treated that way."
Cross called his daughter loving and caring, a child who loved the TV show Dora the Explorer and would bounce up and down in front of the television while watching.
He said that when he would walk to her while she was eating and ask how her meal was, "She would pick up food and try to offer it to us. She was a very thoughtful, a very, very precious girl."
Easter was especially memorable. "When I was laying the eggs out for the third time, she was right behind me picking them up," Cross said. "I had a ball. I enjoyed every minute I spent with her."
His favorite memories, though, were simply chasing her through his house, with her giggling all the way.
Cross said the reality of his daughter's death hit him during a call with the girls' mother, Ashley Dattoli, in which she put a Phoenix police officer on the phone to confirm the news. "After that, it hit me pretty daggone hard," Cross said.
As for Reed and Clement, Cross said he thinks "somebody should arrange to meet with God for them. God is the only person that can practically deal with him."
He said he also blames Dattoli, who left Colorado with Savannah because the couple "didn't get along very well."
"I do believe Ashley is indirectly involved in that and I hope she gets what's coming to her, because no child deserves to be treated that way," he said.
Cross said he and his family had offered Dattoli a place to stay with their daughter.
"My family and myself have offered my trailer, paid for by me," Cross said. "My mother and father have offered numerous times, offered places to stay and childcare. It hurts me to know that (Dattoli) didn't accept any of that, (especially) knowing the circumstances now.
"It's appalling what those people have done to my child," Cross said about Reed and Clement, adding that the "full extent of law should be dropped on their foreheads."
"I just wish Savannah was here to enjoy those times, to grow up with her family in Colorado, where she should have been in the first place," Cross said after his daughter's death.
Reed and Clement were originally indicted for murder and child abuse in December 2012. Those charges were subsequently dismissed without prejudice in September 2013 when it became apparent that a report from the Office of the Medical Examiner could not be completed by a date certain.
On December 5, 2013, Ryan Reed was charged with one count of sexual conduct with a minor and one count of child abuse in connection with the same victim. These offenses are included in the current indictment.
Copyright 2014 CBS 5 (KPHO Broadcasting Corporation). All rights reserved.