Deputies: Jingle bells, 7 lbs of weed shipped to vacant home
Posted:
Updated: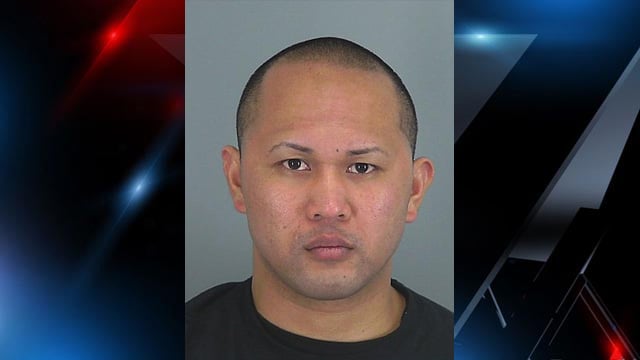 Edwin Bebe (Spartanburg Co. Detention Center)
SPARTANBURG, SC (FOX Carolina) -
Deputies said they arrested a man who received the delivery of a box shipped to a vacant Spartanburg home that had marijuana and Christmas bells inside.
Spartanburg County narcotics investigators recovered the box at a local package facility where they said a drug dog alerted them to something inside during a lineup.
When deputies opened the package, they found seven vacuum-sealed bags with approximately 7.7 pounds of marijuana inside packed between pillows, along with two small Christmas bells placed on top. Deputies resealed the package and followed the delivery truck to the vacant home on North Blackstock Road.
When the package was delivered, a man answered the door and signed for it, deputies said. They said investigators then knocked on the door, discovering the home was entirely empty except for the man and his backpack.
The man, identified as 30-year-old Edwin Bebe, told deputies he did not live there. They arrested him and after searching his bag, discovered digital scales inside. He was arrested and charged with manufacture/distribution/possession of marijuana and manufacture/distribution/possession near a school, with Fairforest Elementary School located within a half-mile.
Deputies said Bebe did not have keys to the house and did not know who owned it. They said on his cellphone was the tracking information for the package.

Bebe was being held on combined $25,000 bond. Jail records show he was arrested on Wednesday, which was his 30th birthday.

Copyright 2012 FOX Carolina (Meredith Corporation). All rights reserved.