MI governor signs right-to-work legislation into law
Posted:
Updated: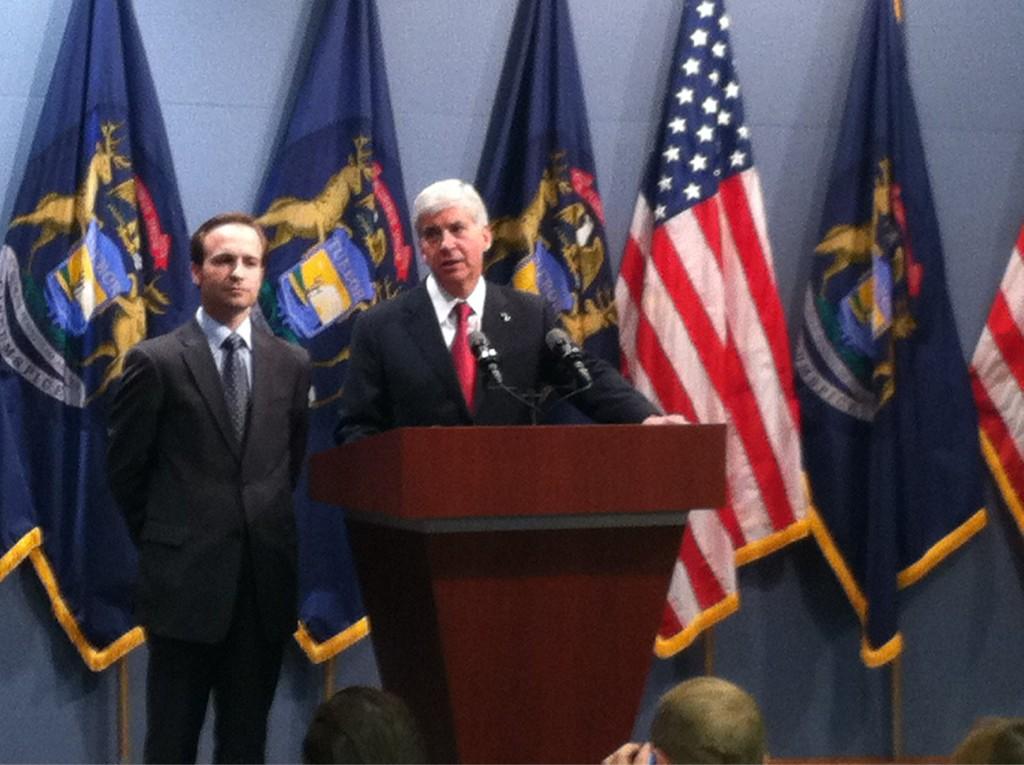 Gov. Snyder addresses media shortly after signing Right to Work Legislation
LANSING, MI (WNEM) -
Right to work in Michigan is now officially a done deal. This was after a massive protest outside of the Capitol on Tuesday, where an estimated 10,000 or so union supporters showed up to show their objection to right-to-work legislation.
On Tuesday evening, MI Gov. Rick Snyder told a group of reporters he signed the legislation that will allow workers in both the public and private sector to decide if they want to be in a union.
"This is an answer that's in the best interest of Michigan workers and jobs in Michigan," said Snyder.
So now, 90 days after the current legislative session in Lansing wraps up, workers will be able to pay or opt out of unions.
"This is a major day in Michigan's history. I don't view this as anti-union at all," Snyder said.
But Flint UAW member Larry Kozak said he doesn't buy it. He said his grandfather was part of the sit-down strike 80 years ago. On Tuesday night, he joined a group of about 100 protesters and marched outside of Snyder's office at the Romney Building shortly after they learned he had signed the bill.
"We fought over the years to help the working family and the working people, and this is basically a big shock and big surprise," said Kozak.
Michigan AFL-CIO President Karla Swift agrees.
"He is so out of touch with Michigan's working men and women and the challenges working men and women face. He has lied to us, and he hides in the darkness of night, he signs this bill, and he is tearing this state apart," Swift said.
But Snyder said tearing apart the unions isn't the intent.
"My first focus is always to say how can we find common ground and solve the problems," Snyder said.
Terry Bowman, a union member who works at Ford and supports of the bill, thinks this will be the best for the long run.
"Union officials then have to, by necessity, look at their membership and say that's my customer, I have a product to sell, I have a service to sell, and I have to start doing my job better," said Bowman.
Snyder said Tuesday night he believes there could be litigation on what he has officially signed into law. However, he said he thinks this has gone through the proper legislative process and everything was done by the books.
Michigan will now join 23 other right-to-work states.
Copyright 2012 WNEM (Meredith Corporation). All rights reserved.