Volunteers use cadaver dogs to search for ASU student
Posted:
Updated: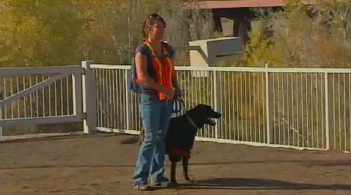 Volunteer searchers deploy their cadaver dogs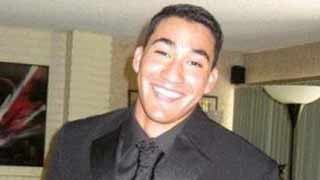 Jack Culolias was last seen Friday, Nov. 30
TEMPE, AZ (CBS5) -
Two volunteer cadaver dogs and their owners are taking part in the search for a missing Arizona State University student.
Freshman Jack Culolias disappeared Nov. 30 after leaving a fraternity party at Cadillac Ranch Restaurant and Bar inside Tempe Marketplace.
One of the volunteers, Dayna Miller, said she was there to help out the family and try to make a difference.
"When all hope is given up, that's when we come out," she said.
Last week, Culolias' mother found a shoe belonging to her son in a river basin near Tempe Marketplace, but when search teams scoured the area, they found nothing. Then a woman in a helicopter thought she saw a body floating there, so they searched it once more. And again, they found nothing.
Police have called off the search of the river basin and are now hoping someone comes forward with information.
Miller said she and other volunteers have searched the area since Saturday.
"It's a process of elimination. I promised the family I would not quit until all efforts are exhausted," Miller added.
On Monday, Fuzzy's Taco Shop on Mill Avenue donated 10 percent of their profits from 3 p.m. to midnight to the Culolias family. The family lives in California, so the community's been working to make sure their expenses are paid when they're here searching for Culolias.
Culolias is described as 6' tall and has brown eyes and brown hair.
People with any information are asked to contact the Tempe Police Department.
Copyright 2012 CBS 5 (Meredith Corporation). All rights reserved.