UPDATE
Facebook helps police catch AZ man suspected of child porn
Posted:
Updated: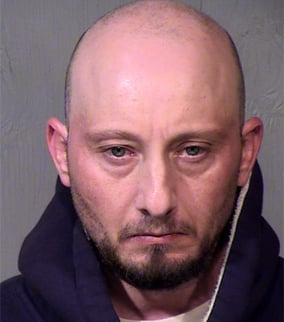 (Source: Maricopa County Sheriff's Office) Kenneth Cyrus
PHOENIX (CBS5) -
A Phoenix man faces 10 counts of sexual exploitation of a minor after he posted a sexually explicit image of a child to his Facebook account, police said.
Facebook reported to the National Center for Missing and Exploited Children that a username had uploaded an image depicting the sexual exploitation of a minor to the social media's server.
Facebook estimates its users upload 200 million photos a day. It scans every one of those photos using a fairly new product called Photo DNA.
Investigators executed a search warrant on Monday at the home of 36-year-old Kenneth Cyrus in connection with the Aug. 14 posting.
Police said they had identified the Facebook account as belonging to Cyrus and the IP address used to access the Facebook profile belonging to him was assigned to his home address in Phoenix.
"The fingerprints on anything that you upload on the internet, even if you try to be anonymous, are pretty easy to track down," Ken Colburn of Data Doctors said.
Police said they found other pornographic images of children on his laptop computer. Investigators said the children in the photos were under 10 years old.
About 100 images were immediately located, according to officers.
A court document stated Cyrus admitted during an interview that he viewed the images once or twice a week from his laptop and saved them by taking pictures of the computer screen with his cell phone and then importing them to his computer.
Police said Cyrus also admitted that he viewed the images because "he was curious."
Two children reside in Cyrus' home, police said.
In a statement to CBS 5 News, Facebook said:
"We have zero tolerance for child pornography being uploaded onto Facebook and are extremely aggressive in preventing and removing child exploitive content."
Facebook disables the sites found to be involved in child pornography. But they do preserve them as best they can to help with prosecution.
Copyright 2012 CBS 5 (Meredith Corporation). All rights reserved.