Program allows disabled children to ride 'Polar Express'
Posted:
Updated: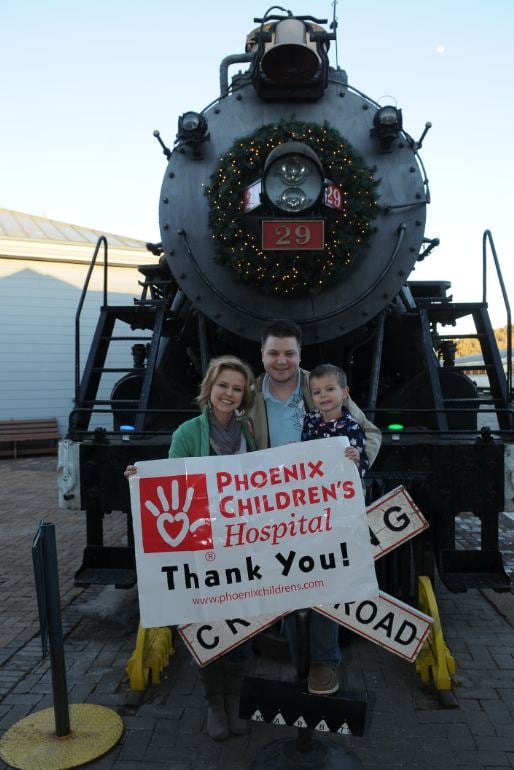 PHOENIX (CBS5) -
A Valley woman wants all families to experience the same holiday tradition, regardless of whether their children are disabled.
Every year, Kelley Bolender, her husband and her children drive to Williams and hop on the Polar Express.

"It's just a magical journey. You get into your pajamas. They have the hot cocoa. They read the story," said Bolender. The Polar Express is run by the Grand Canyon Railroad, and it is based on the popular children's book by the same name.
Bolender told her friend about the holiday-themed train ride and was surprised to hear his reaction.

"When he said, 'No,' I asked him, 'Why not?' And he said that unfortunately they don't attend public events like this," she recalled.
Bolender's friend has a child that is disabled, and he told her it was simply too difficult to attend such public events.
"He said basically when (his family) do(es) go out in events like this, kids make fun of (his) handicapped child and it's stressful for him, his wife and his family," said Bolender.
"This has been a tradition and it didn't even dawn on me that something like this wouldn't be accessible for kids in his situation, and I just felt that everybody should be able to go on the train regardless of his condition," she continued.
So Bolender started a project called "Ring the Bell." With the help of Phoenix Children's Hospital, the Grand Canyon Railroad, friends and family, she sponsors a trip for disabled and sick children to ride the Polar Express together.
Last year was the first year for the project. Bolender said about 50 total people attended, including parents and their children. The group meets at Phoenix Children's Hospital where they take a bus together to the Polar Express.
This year, Bolender hopes to double the number attending.
"It's a wonderful experience, and I just want more kids to experience it."
The Grand Canyon Railroad donates the tickets for the families, but the bus ride to Williams is paid for by donations. If you're interested in donating, you can contact Bolender at kbolender@swcp.net. Parents who would like to learn more about how to participate in the train ride should contact the Child Life Division at Phoenix Children's Hospital.
Copyright 2012 CBS 5 (Meredith Corporation). All rights reserved.