Ex-U.S. Attorney: Cartel kingpins in Fast & Furious still elusive
Posted:
Updated: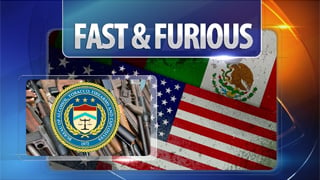 © CBS 5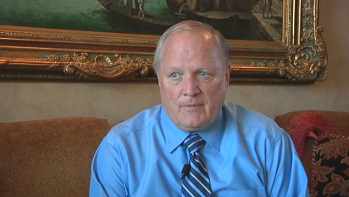 Former U.S. Attorney Mel McDonald.
PHOENIX (CBS5) -
It's been almost two years since the nation first learned about Operation Fast and Furious. So far, only some small players have been prosecuted while the big fish seem to still be out there.
CBS 5 News wanted to know why.
"From an investigative standpoint it was a disaster," said former United States Attorney Mel McDonald.
McDonald doesn't mince words about the botched Fast and Furious operation - a gun walking mission that allowed low-level straw buyers to grab up loads of guns in the hopes of tracking them to the major weapons traffickers and cartels.
"An arsenal of weapons that have taken lives in Mexico, are sent into Mexico with investigative agencies knowledge and those guns are used to kill," McDonald said.
U.S. Border Patrol Agent Brian Terry was gunned down in December of 2010. Investigators said two guns found at the scene were bought by a member of a smuggling ring monitored in the Fast and Furious investigation.
CBS 5 News has been waiting to see which players would be brought to justice, but so far the big dogs seem to be eluding arrest.
"The members of those cartel are no secret. The kingpins, people in both governments know who they are," McDonald said.
Those kingpins haven't been caught. McDonald said if they haven't yet, he doesn't think it's going to happen.
"Well I don't pretend to have any inside information, but I think that if we were going to see it happen it would have happened by now," McDonald said. "I think the majority of the weapons are gone forever."
"The damage they're going to do is unforeseeable, but I think it's going to be tremendous and I think it's left a really negative mark on federal law enforcement, both for the U.S. and in Arizona," he said.
Copyright 2012 CBS 5 (Meredith Corporation). All rights reserved.