ASU women beat Providence 67-58
Posted:
Updated: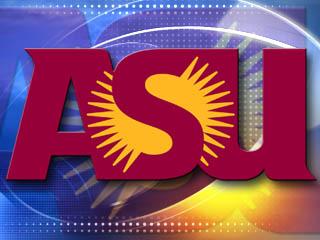 © cbs 5
Micaela Pickens scored a career-high 15 points and Jada Blackwell tied her career high with 14 points to help lead the Arizona State women's basketball team to a 67-58 win over Providence on Friday.

Pickens, who also tied her career high in assists (5), scored 12 points in the first half and Blackwell scored 12 points in the second half to help ASU (4-4) to its fourth win in its last six games. Janae Fulcher connected on 7-of-8 free throws and added 13 points for the Sun Devils, who were 84 percent (16-19) from the line.

ASU, which made a season-high seven 3-pointers, had a 38-23 advantage in rebounding and had more than twice as many offensive boards (20-9), which led to 15 second-chance points.

Providence (2-7) was led by Symone Roberts (23 points) and Tori Rule (11 points), who combined for 34 of the Friars' 58 points.

Blackwell (6-9 FGs) scored seven straight points during an 11-2 ASU run that turned the Sun Devils' slim 56-54 lead into an insurmountable 67-56 advantage with 42 seconds left.

Pickens' hot hand helped the Sun Devils overcome a sluggish start as she connected on four-first-half 3-pointers.

Neither team was able to establish an advantage over the first five-plus minutes as ASU and Providence split the first 14 points of the game. The Sun Devils would go cold at that point as they went more than nine minutes without a basket. However the game did not get away from them thanks to a tremendous effort on the defensive end as Providence only outscored ASU by five points (9-4) during that stretch.

Arnecia Hawkins nailed the first of three consecutive ASU 3-pointers (the latter two by Pickens) to help ignite a 19-10 run over the last six minutes of the first half. Pickens (nine points), Hawkins (five points) and Fulcher (five points) would account for all 19 points to give ASU a 30-26 lead at the half.

The Sun Devils conclude their road trip to New England on Sunday (1 p.m. ET/11 a.m. MT) when they face Boston College. Sunday's game can be heard live on 1440 AM KAZG.
Copyright 2012 Associated Press. All rights reserved.