Dirty Dining Dec. 6: Worst offender has 6 health code violations
Posted:
Updated: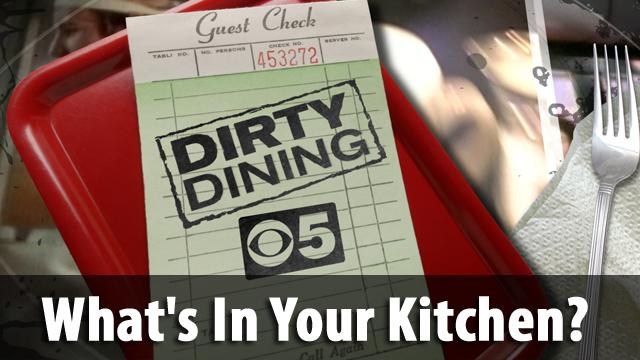 PHOENIX (CBS5) -
Every week CBS 5 News is sent a list of restaurants that have been recently inspected by Maricopa County's Environmental Services Dept. CBS 5 News selects five restaurants with some of the highest number of "Risk Factors." According to health inspectors, risk factors are considered major health code violations. For more details on the restaurant inspection scoring system visit http://www.maricopa.gov/
Pachanga Disco Bar
4434 N. 19th Ave.
Phoenix
5 violations
Chuhgajib Korean Restaurant
4920 W. Thunderbird Rd.
Glendale
5 violations
Devil's Pizza Factory
920 E. University Dr.
Tempe
5 violations
Sushi Ave
866 N. Higley Rd.
Gilbert
6 violations
Sushi Kee
6825 E. Main St.
Mesa
6 violations
Dean's List – Those with perfect scores
Pita Jungle
1250 E. Apache Blvd.
Tempe
Applebees
6259 E. Southern Ave.
Mesa
Tony's Mexican Food
301 W. Main St.
Avondale
McDonalds
3207 W. Indian School Rd
Phoenix

Goldie's Sports Cafe
10135 E. Via Linda
Scottsdale

Copyright 2012 KPHO.Meredith Corporation. All rights reserved.