Andrea Sneiderman wants murder charge tossed
Posted:
Updated: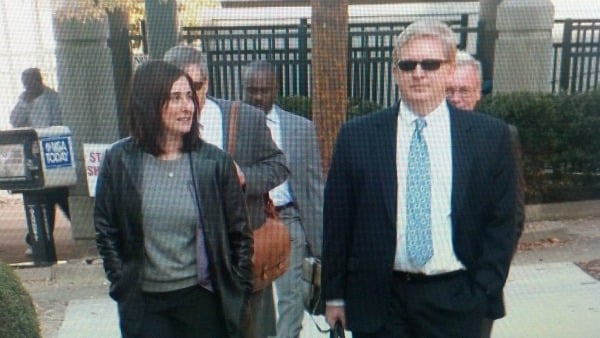 DECATUR, GA (CBS46) -
Court documents obtained Friday indicate Andrea Sneiderman's attorneys want the eight-count indictment, which includes the charge of murder, thrown out.
Sneiderman is accused of conspiring with her boss, Hemy Neuman, to kill her husband, Rusty, outside a Dunwoody day care in 2010. She and Neuman were reportedly having an affair.
Despite the publicity in the case, attorneys did not file for a change of venue in motions filed Friday. They are confident they can find an impartial jury in DeKalb County.
"When in doubt, move it because you wouldn't have the pre-trial publicity tainting anyone," said former prosecutor Ken Hodges, who is now in private practice. "It says too that there's no doubt in their mind that they can get a fair trial here in DeKalb County and they must think they're going to get an acquittal or they'd change the venue."
Motions filed in DeKalb County court ask a judge to schedule a hearing to dismiss all the charges. In addition to murder, Sneiderman is accused of perjury, making false statements, insurance fraud and racketeering.
In the motion, Sneiderman's attorneys said the murder count "fails to spell out what acts Sneiderman committed to warrant a murder charge. They also said many of the other charges are vague, confusing and ambiguous.
"The stakes are high," said Hodges. "Ms. Sneiderman is facing life in prison if convicted. And so they're going to do absolutely everything that they can do in order to prevail."
Neuman was found guilty of murder but mentally insane and is now serving a life prison sentence without parole.
In a separate motion filed Friday, Sneiderman's attorneys asked that Joseph Dell be removed from the witness list. Dell and Sneiderman are now reportedly involved in a relationship.
Sneiderman's attorneys said the pair's relationship is irrelevant to the murder case.
No hearing date on the motions filed Friday has yet been set.
Copyright 2012 WGCL-TV (Meredith Corporation). All rights reserved.