Benton County man accused of beating toddler to death
Posted:
Updated: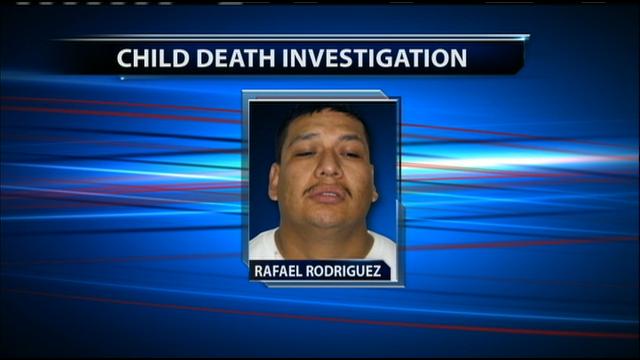 SEDALIA, MO (KCTV) -
A man who was living in Missouri illegally is accused of fatally beating his girlfriend's little girl.
Rafael Alejo "Saul" Rodriguez, 27, is charged in Benton County with second-degree murder and felony child abuse. He is accused of hitting 2-year-old Mia in the stomach and killing her, according to court records.
The child lived in Sedalia with her mother and brother. The child's mother took the child to Bothwell Hospital in Sedalia after she began vomiting and had difficulty breathing. The child was rushed to Children's Mercy Hospital in Kansas City where she died two days later.

Authorities said the children lived in an abuse home and the abuse turned deadly. Mia's brother told police that Rodriguez hit his sister as well as his mother, but said he never hit him, according to court records.

It wasn't clear from court records whether Rodriguez will be granted bond as a potential flight risk. Court records indicate that Rodriguez lives in Cole Camp with his family, but he is in the country illegally and his actual identification is not clear.

Copyright2012 KCTV (Meredith Corp.)All rights reserved.