Baby Gabriel's mom set to be sentenced
Posted:
Updated: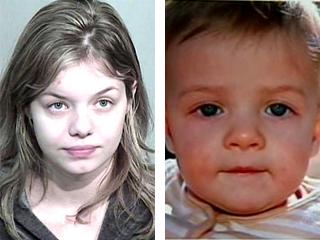 PHOENIX (CBS5) -
We are just hours away from knowing if Elizabeth Johnson will be a free woman. Her sentencing is Friday. Johnson was convicted of unlawful imprisonment and custodial interference last month in the disappearance of her son, Gabriel.
Gabriel's father, Logan McQueary, won't be physically in the courtroom tomorrow, but he's going to call in and make sure the judge hears what he thinks before Johnson gets her sentence.
"I'm just going to be explaining what we've done for the past few years and how much pain it's put a lot of people through in my family and I don't think she should get off lightly," McQueary said.
McQueary said Friday's sentencing is bittersweet. On one hand, this part will be over. On the other, we still don't know where Gabriel is.
"It all depends on Elizabeth. Elizabeth is the only one that knows exactly what happened. And I don't know if we'll really ever know," McQueary said.
There are a couple ways Friday's sentencing can go. The longest sentence Johnson faces is 9 1/2 years. But there's a chance she'll walk out of court a free woman.
"I really think that probation is the appropriate sentence here. She's already done three years," Johnson's lawyer, Marc Victor said.
We've just learned Johnson plans to say something during the hearing.
"I expect that she'll explain that she feels bad about what happened, she is going to probably apologize and just say how she feels about the incident, why she did what she did," Victor said.
"Her apology doesn't mean anything to me. I wish she would just tell the truth," McQueary said.
Johnson's lawyer said her grandfather, grandmother and twin brother will also give statements tomorrow. So will McQueary's father and a few other family members.
CBS 5 News will be in the courtroom. Reporter Elizabeth Erwin will be live tweeting the sentencing. Follow her here for up-to-the-minute information.
Copyright 2012 CBS 5 (Meredith Corporation). All rights reserved.