Ansonia police investigate robbery at Xtra Mart
Posted:
Updated:
By Joseph Wenzel IV, News Editor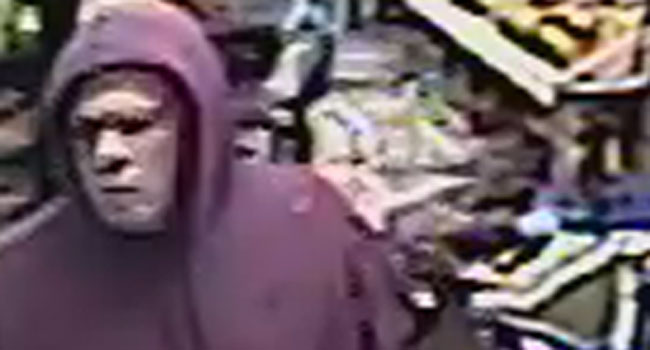 ANSONIA, CT (WFSB) -
Police in Ansonia are searching for a man, who they believe is responsible for an armed robbery at a convenience store Monday night and several other robberies in the area.
According to police, a man entered the Xtra Mart on Wakelee Avenue around 11:15 p.m. and demanded money from the store clerk, while holding a "box-cutter type instrument." The man left with an undisclosed amount of money and fled on foot toward Church Street, the clerk told police.
Officers searched the area with a K-9, however, they were unable to locate the suspect.
The man is being described as a white man in his 30s or 40s with a grayish-colored mustache and stocky build. During the robbery, he was wearing a maroon hooded sweatshirt, blue jeans and white sneakers, police said.
"This individual is suspected in the commission of at least eight other robberies of similar nature throughout Southwestern Connecticut," Ansonia police said in a statement Tuesday.
Police believe that the man is targeting convenience stores and buying an item from the store before he comes back to rob the store.

Anyone with any information is asked to call the Ansonia Police Department at 203-735-1885.
Copyright 2012 WFSB (Meredith Corporation). All rights reserved.