Belcher legally owned guns used to kill girlfriend, himself
Posted:
Updated: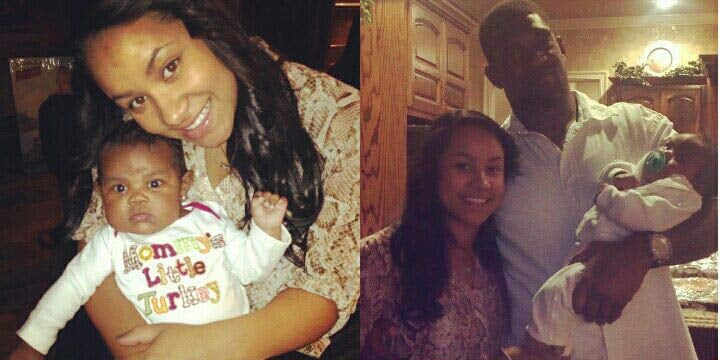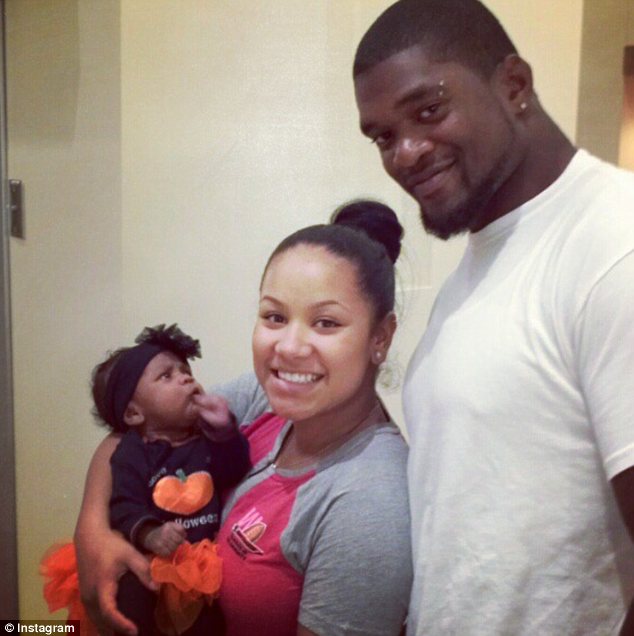 KANSAS CITY, MO (KCTV) -
Jovan Belcher's inexplicable actions in a matter of minutes Saturday morning has sparked a national conversation about guns, domestic violence, brain injuries in the NFL, teammates honoring a killer and other issues.
Belcher legally obtained the gun he used to riddle his girlfriend's body with bullets while his mother and infant daughter were inside the home. He then hastily drove to a parking lot at Arrowhead Stadium where he put a different gun to his head and pulled the trigger in front of a horrified head coach Romeo Crennel, general manager Scott Pioli and defensive coordinator Gary Gibbs, who was also Belcher's position coach. According to a police report, Belcher, who had thanked the Chiefs leaders for their support, pulled the trigger after he saw officers moving into place.
Belcher legally bought both handguns at an area gun shop and were both were registered to him, Kansas City police spokesman Darin Snapp said Monday night. Belcher for sport had gone target shooting at a gun range in the Kansas City area.

This revelation came as Maine media outlets reported domestic violence issues involving Belcher while he attended the University of Maine. He punched out a dormitory window, bloodying his hand, after he became upset over a girlfriend.

The Chiefs organization in recent weeks had been providing counseling to Belcher and Kasandra Perkins, who had been having relationship problems and arguments over money, according to the Kansas City Star, KCTV5's reporting partner. Belcher's mother had recently moved from New York to live with them to help them care for their 3-month-old daughter, Zoey.
The night before the killings, Perkins had attended a concert downtown with friends and Belcher had "partied" at the Power and Light District, police said. Perkins reportedly arrived home after 1 a.m. and the couple argued over how late she was out.
But what the couple argued about later that morning is still unclear.
"I don't know what made him snap," Crennel said. "I was surprised."
He said he tried to persuade Belcher not to take his own life.
"I was trying to get him to understand that life is not over, he still has a chance and let's get this worked out," said Crennel, who added that he doesn't have any regrets about what he said to Belcher in the last moments of his life.
When they spoke, Crennel said Belcher didn't tell him about shooting his girlfriend.
"I didn't know what had happened," Crennel said. "All I knew is it was a player with a gun, and that's not a good thing."
Belcher's frantic mother called 911 to report the shooting. The first officers were dispatched to Belcher and Perkins' home at 5401 Crysler at 7:52 a.m. Saturday. Once inside the home, officers found Perkins' lifeless figure lying on the floor of the master bedroom.
One report said she was shot nine time. She was rushed to an area hospital where she was pronounced dead.
Less than 10 minutes after the officers arrived on the scene at Crysler, the first call came in about Belcher being at the practice facility with a gun.

Crennel said Monday that he didn't know of any major troubles in Belcher's life.

"Everyone handles issues differently, from dealing with Jovan, he seemed like a strong-willed individual to me," Crennel said. "He's a leader. He was sitting in the front of the classroom. He's the first to drills, all of those things. You're surprised by the events of the last few days."
The Chiefs have made counselors available to the entire organization. Crennel said he is trying to be a leader to his players and he said a chaplain has been especially helpful.
"I know the linebackers had a session today. The coaches will probably have a session tomorrow," Crennel said.
Crennel said he hasn't taken a position on players owning guns "because the law is what the law." He said different states have different laws so he wants players to know those laws.
"When we get guys, you have to educate them about laws in your state. Generally what we've attempted to do was tell them to know the law, turn your gun into our security people, let us hold onto it and then after that, if you need it, you can take it home," Crennel said. "You can go put it in your safe or whatever you need to do with it, but the law allows them to have guns."
The NFL prohibits guns at NFL events or NFL property such as Arrowhead.

NBC sports anchor Bob Costas has sparked debate after saying, "If Jovan Belcher didn't possess a gun, he and Kasandra Perkins would both be alive today."
What do you think? Share your thoughts on KCTV5's Facebook page. Click here.

Copyright 2012 KCTV (Meredith Corp.) All rights reserved.