Vigil held on second anniversary of women's murder
Posted:
Updated: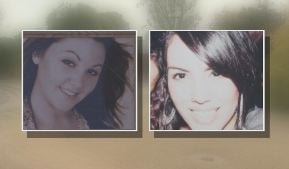 Monday, Dec. 3 was the two-year anniversary of the unsolved Phoenix murder of two Valley women.
Nicole Glass, 27, and Melissa Mason, 27, were roommates and were found murdered inside their home near 44th Street and Thomas on Dec. 3 2010, according to Phoenix Police.
"It's hard and birthdays, Christmas, the anniversary of her passing, It's hard," said Rachel Glass, Nicole Glass' mother.
"It's heartbreaking. I wouldn't wish this on any parent," said Sandra Minjarez, Mason's mother.
Two families who barely knew each other in 2010 are now on a mission together.
"I want the people who did this to be caught and prosecuted and I want justice," said Rachel Glass.
"If this case were to go to the FBI or the national level, then they would have more resources," said Minjarez.
Although Minjarez wants her daughter's case to get more attention, police said there are no suspects and no leads.
Minjarez not only lost her daughter. She found out after the murder that her daughter was pregnant.
"Melissa wanted to tell me during Christmas and she wanted it to be a surprise," said Minjarez.
"We just don't understand how it's two years and there are no leads. There's nothing," said one of Mason's sisters. "Don't be scared, just share it, it doesn't matter if you know us personally or if you knew my sister, just share the story."
The families are hoping that the public will have a tip that can help solve the crime. They held a candlelight vigil Monday night outside the home where the crime happened to remember the two women.
"I need closure in my life and the only way I'll be able to have that is if someone comes forward," said Rachel Glass.
A $10,000 reward is being offered through Silent Witness. If you have any information, please contact police at 480-witness.
Copyright 2012 CBS 5 (Meredith Corporation). All rights reserved.