Kasandra Perkins' family speaks out about murder-suicide
Posted:
Updated:
By Chris Oberholtz, Digital Content Manager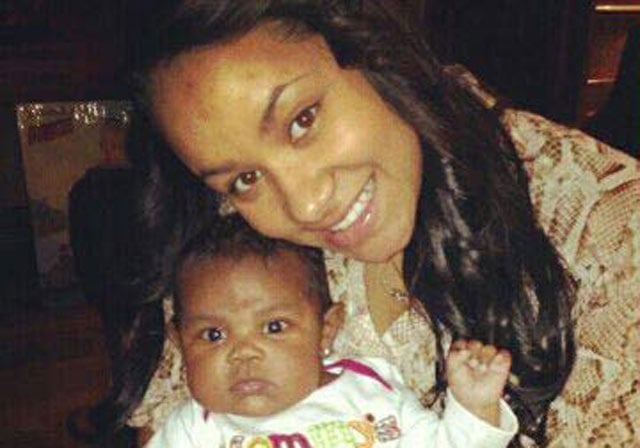 KANSAS CITY, MO (KCTV) -
The family of Kasandra Perkins, who was fatally shot by Kansas City Chiefs linebacker Jovan Belcher in a murder-suicide Saturday, issued a statement Monday.
Family members of the 22-year-old mother said they would like their beloved "Kasi" to be remembered in love.
"On behalf of the Perkins family, we appreciate the outpouring of love and concern for our Kasandra 'Kasi' Perkins. Our hearts are truly broken for Kasi was a beloved daughter, granddaughter, sister, mother, cousin and friend. At this time, we request the media respect our privacy during this difficult time as we grieve for our loved one. Please keep us in your hearts and prayers as well as the Belcher family for two lives were lost. Again, we thank you for your support. Our wish is for Kasi to be remembered for the love she shared with us all. Kasi will be truly missed," the family said in a written statement.
Perkins was a cousin of Chiefs running back Jamaal Charles' wife, Whitney. Charles and his wife also released a statement Monday.
"Our family has suffered a personal tragic loss. Kasandra Perkins was in fact first cousin to my wife, Whitney. As this is a very tough time for our family, I ask that we are respected as we grieve. Kasandra was not only family, but a friend and a loving mother. As my actual family and my Kansas City Chiefs family have been altered forever, we ask that you keep us, and most importantly, their child in prayer."
The family of Belcher says they're having difficulty dealing with the "inconceivable tragedy."
The family has begun clearing out furniture and packing up boxes from the couple's home in east Kansas City.
"The impact this inconceivable tragedy has had on our hearts is immeasurable," said Mary Kimble, Belcher's aunt. "We love Jovan, his kindness, humility, respect for family and friends were steadfast."
She asked for prayers.
"We will cherish the wonderful memories we have of Jovan and pray those memories will bring us peace as we grapple to understand the unpredictable and tragic ending of his life and the life of Kasandra Perkins," Kimble said while reading her statement.

One of Belcher's cousins, Yamiesse Lawrence, read a statement outside Belcher's boyhood home in West Babylon, NY, on Monday, saying words can't express the sorrow the family feels.
Lawrence said the family is "overwhelmed with both sadness and confusion," and extends thoughts and prayers to the Perkins family.
Belcher's niece, Quaresha Boston, said the football player "embraced life and excelled at all he put his energy behind" and that God alone could "mend our hearts."
After Belcher shot Perkins multiple times, he drove the to the team's practice facility, where he turned the gun on himself.
Joe Linta is the agent for both Belcher and Romeo Crennel, the Chiefs' head coach who witnessed Belcher's suicide. Linta joins Soledad O'Brien and former NFL player Tiki Barber on CNN's Starting Point this morning to discuss the tragic incident.
"The how and the why are the questions that are troubling everyone right now," Linta says. "I knew the young man for about five years, and I had nothing but fondness and respect for him, obviously up until Saturday morning. There was nothing in my relationship with him that would indicate any troubling past, anything that troubled him that would cause him to commit such a heinous act."
KCTV5's DeAnn Smith and Alice Barr contributed to this report.

Copyright 2012 KCTV (Meredith Corp.) All rights reserved. CNN and The Associated Press contributed to this report.