Dirty Dining, Nov. 29: 6 violations top this week's list
Posted:
Updated: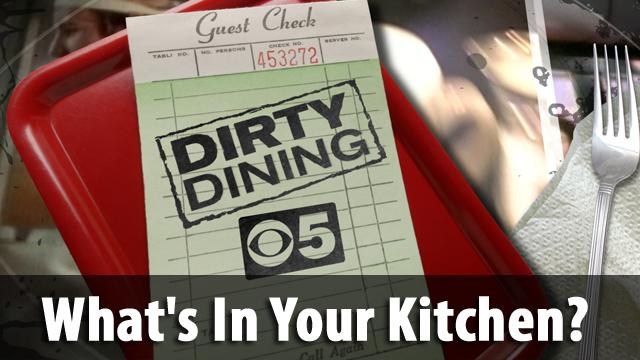 PHOENIX (CBS5) -
Every week, CBS 5 News is sent a list of restaurants that have been recently inspected by Maricopa County's Environmental Services Department. CBS 5 News selects five restaurants with some of the highest number of "Risk Factors."
According to health inspectors, risk factors are considered major health code violations. For more details on the restaurant inspection scoring system, visit http://www.maricopa.gov/.
Gelato Del Vita
5241 E. Brown Rd.
Mesa
5 major violations
The Mediterranean Grill
14880 N. Northsight Blvd.
Scottsdale
5 major violations
Courtyard Cafe
2800 N. Central Ave.
Phx
5 major violations
Sakana Sushi
1853 S. Power Rd.
Mesa
5 major violations
Supercarniceria Las 4 Milpas
6639 W. McDowell Rd.
Phoenix
6 major violations
Dean's List – Those with perfect scores
Tom's BBQ
115 E. Baseline Rd.
Tempe
Olive Garden
4868 E. Cactus Rd.
Phoenix
IHOP
935 W. Elliot Rd.
Chandler
Turf Paradise
1501 W. Bell Rd
Phoenix
El Bravo Mexican Food
8338 N. 7th St.
Phoenix
Chandler Main Library
22 S. Delaware Rd.
Chandler
Copyright 2011 KPHO. All rights reserved.