Sun Devil opens ASU Classic with 60-35 Win Over Binghamton
Posted:
Updated: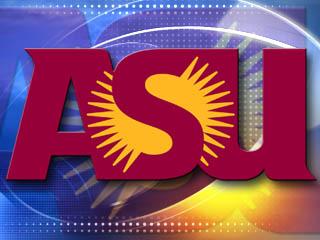 © cbs 5
Janae Fulcher (11 points) and Isidora Purkovic (10 points) combined for 21 points to lead Arizona State to a 60-35 win over Binghamton during the first day of the ASU Classic on Saturday.

Promise Amukamara and Arnecia Hawkins added nine points each for the Sun Devils (3-3), who shot 47 percent while limiting the Bearcats (0-7) to only 26 percent. Both teams turned the ball over 21 times, however the Sun Devils were able to take better advantage of their opportunities as they scored 27 points off Binghamton's turnovers.

ASU held a 42-19 advantage in rebounding led by freshman Haley Videckis, who had nine boards. ASU also recorded nine blocks (Joy Burke led the way with four) and had 10 players combine for 17 assists (Elisha Davis and Micaela Pickens tied for the team lead with three).

Despite coming away with the win, Sun Devil head coach Charli Turner Thorne saw plenty the team needs to work on as they prepare to face a nationally ranked team on Sunday.

"Our team knows that they did not play their best basketball," Turner Thorne said. "They did not bring the energy and the focus that they should've to be the best team that they could be. As coaches we just chalk it up as a young team needing to learn that there are zero easy games. You're not just going to show up and beat anybody. And we just had those moments out there where we were not working hard within what we're supposed to do."

For the second time in as many games the Sun Devils never trailed as they scored the first 12 points of the game. Binghamton did not score until more than five minutes had passed and would only score 16 points in the half.

Fulcher and Amukamara both scored seven points in the first half to tie for the team lead. The Sun Devils shot 56 percent in the first half while the Bearcats were limited to 26 percent.

Binghamton would get no closer than 15 points the rest of the way as the Sun Devils led by as many as 27 points in the second half.

With Saturday's win over Binghamton, the Sun Devils advanced to the championship game of the ASU Classic where they will face 23rd-ranked Dayton on Sunday at 2:30 p.m. The Flyers defeated UNLV 82-58 in the second game of Saturday's doubleheader. UNLV and Binghamton will play in Sunday's consolation game at noon.
Copyright 2012 Associated Press. All rights reserved.