PD: Elderly AZ man threatens to kill neighbor over landscaping
Posted:
Updated: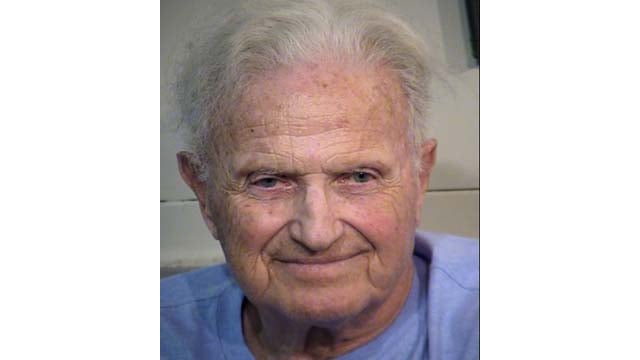 Calvin Anweiler
SURPRISE, AZ (CBS5) -
An 88-year-old man from Surprise has been arrested for allegedly threatening to kill his neighbors in a fight that started over landscaping, according to police.
The victims called 911 on Wednesday afternoon to report their neighbor, Calvin Anweiler had a gun and threatening to kill them, according to the police report.
The victims said Anweiler fired one shot into the ground before coming into their backyard and toward their house on West Romero Lane.
When officers arrived, they told Anweiler to drop the gun and he placed it on a table inside the victims' home. He then attacked the officer before authorities were able to get him in handcuffs, the police report said.
Anweiler's wife told officers that there was a dispute over landscaping and that her husband said one of the victims' threatened to kill him. The suspect's wife said he left the house and came home with a new handgun and said "I'm going to kill him," according to the police report.
Anweiler was arrested on two felony counts of aggravated assault and one felony count of use of a weapon.
Copyright 2012 CBS 5 (Meredith Corporation). All rights reserved.