Police: Man causes power outage in New Haven while trying to steal wire
Posted:
Updated:
By Joseph Wenzel IV, News Editor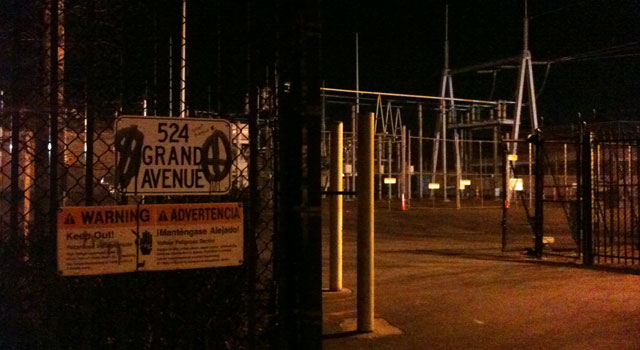 NEW HAVEN, CT (WFSB) -
A 24-year-old man was arrested after police said he was cutting through charged electrical wire at the former power station in New Haven, which led to thousands of United Illuminating customers being without power for a brief period of time Thursday night.
Officers were called to a home on Mill River Street at about 4:12 p.m. where they found Sammy Gonzalez of New Haven suffering from third-degree burns.

Gonzalez was taken to Yale-New Haven Hospital and then airlifted to the Bridgeport Burn Center, where he was listed at critical condition.
According to firefighters, Gonzalez was shocked when he crossed nearby train tracks.
Police were able to determine that Gonzalez caused the power outage in the hour, and investigators reviewed surveillance video at the old substation on Grand Avenue.
Initially, there were 3,300 UI customers without power, and as of 7:30 p.m., power was fully restored to all UI customers.
Gonzalez is expected to be charged with several crimes including burglary, criminal attempt to commit larceny and first-degree breach of peace.
The incident is under investigation by the New Haven Police Department. Anyone with information is asked to call police at 203-946-6316 or the New Haven Police "Tips Line" at 203-946-2875.
Copyright 2012 WFSB (Meredith Corporation). All rights reserved.