Nonprofit helping victims affected by Hurricane Sandy
Posted:
Updated: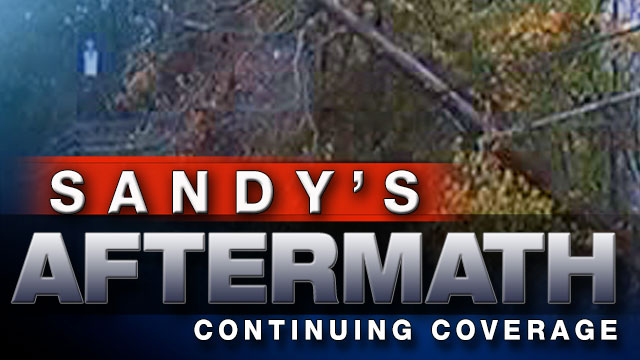 NEWINGTON, CT (WFSB) -
It's been one month since Hurricane Sandy socked the state and as people along the shore continue to recover, one nonprofit in Central Connecticut is looking to help.
The ReCONNstruction Center on New Britain Avenue in Newington is similar to a Salvation Army or Goodwill Store, but not for clothes, rather for building materials. The center is more than 6000 square feet and the inventory is always changing
On Dec. 8, 20 percent of the store's proceeds will go to the local chapter of the American Red Cross to help with the recovery effort. Store employees will be collecting canned goods and monetary donations as well.
Hannah Hurwitz, who is on the board of directors at the ReCONNstruction Center had the idea for the Sandy fundraiser.
"The ReCONNstruction Center is a place for people making improvements, updates for their homes to get items for much lower costs," she said. "It seemed like a natural fit for the victims of Sandy, whose homes have really been destroyed by the Hurricane."
The goal of the ReCONNstruction Center is to raise $3,000 to $5,000.
"We're here to serve the community and help the environment," said Charles Paonessa of the ReCONNstruction Center. These people had a terrible disaster and need help from wherever they can get it. We felt it might be a good fit, something we can work with and raise awareness."
While much of the material is from folks remodeling their homes, the center also gets plenty of supplies from contractors along with manufacturers and retailers who have surplus stock.
"Forty percent of the country's landfills are full of construction debris," Paonessa said. "So when you donate or purchase here, you help with that and now you'll now be helping the hurricane cause."
For more information about the ReCONNstruction Center, call 860-597-3390 or email info@reconnstructioncenter.org.

Copyright 2012 WFSB (Meredith Corporation). All rights reserved.