Man accused of leading police on chase appears in court
Posted:
Updated:
By Joseph Wenzel IV, News Editor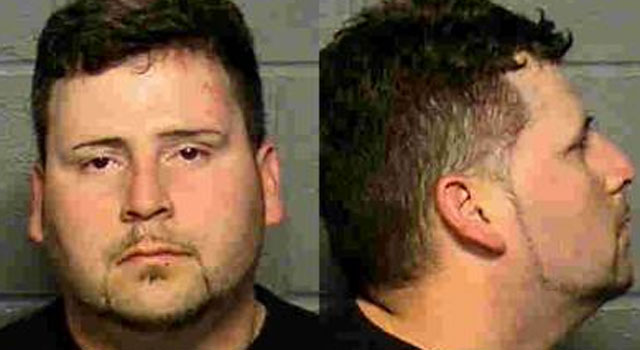 HARTFORD, CT (WFSB) -
A New Britain man appeared in court Wednesday after police said he led them on a pursuit through two towns, tried to hit a corrections officer with a car and sold drugs to an undercover officer.
Jose Diaz, 33, was arrested Tuesday afternoon after he engaged police in a pursuit and then headed to East Hartford. Diaz was wanted by the Hartford federal task force because police said he sold heroin to an undercover officer.
Enforcement agents attempted to pull the car over as part of some sort of ongoing narcotics investigation, and that is when Diaz reportedly drove at Department of Corrections Capt. Marc Alderucci.
Police said he fired one shot at the car, which went through the windshield of the vehicle. However, the bullet missed Diaz.

"It is not clear if he was in uniform, plus it is unclear if a badge was displayed," said Diaz's attorney in court Wednesday. "He draws a firearm at him and firing upon him. It could be a clear argument for self-defense."
No one was injured during the pursuit.
Diaz fled to an apartment building at Bond Street and Wethersfield Avenue, which is near Bulkeley High School. He ran to the second floor of the building and walked to a stranger's house.
"He was begging us not to turn him in," said the unidentified resident of the unit.
There were lock-ins at Burr Elementary School and Bulkeley High School, which were lifted as soon as Diaz was detained in connection with the situation, school officials said. During the lock-in, students and staff were still free to move about the building and attend classes, but no one was allowed in or out of the buildings.
Relatives of Diaz told Eyewitness News Wednesday that they do not condone his actions, but believe he was scared because he's been victimized by officers before.
"It is not the first time this happened," said his brother, Rafael Diaz. "The police abuse him a lot."
Jose Diaz, who has a lengthy criminal record, has been charged with attempted murder and leading police on a high-speed chase.
"It wasn't easy," said Kailey Rios, 9, about seeing her father in handcuffs.
Members of the Federal Bureau of Investigation, Hartford state's attorney's office, Connecticut State Police and Hartford Police Department Major Crimes Unit are investigating the incident.
Anyone with any information about previous incidents in the city is asked to call 860-757-4089 or the tip line at 860-722-TIPS (8477). All tips will be kept confidential.
Copyright 2012 WFSB (Meredith Corporation). All rights reserved.