Family speaks out after boy found at bottom of Manchester High pool
Posted:
Updated: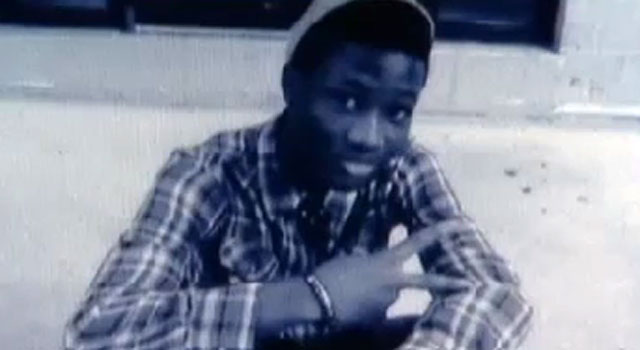 MANCHESTER, CT. (WFSB) -
The father of a student, who was found at the bottom of a high school's pool the day before Thanksgiving, spoke to Eyewitness News Wednesday.
Daniel Ofori-Mintah said the past few days have been an absolute whirlwind, but what has made things harder for his family is that most of the information is coming through the media and not through school and police officials.
On Nov. 21, Malvrick Donkor, 14, had been taking part in a swim class when he was discovered in the deep end. Eyewitness News learned from sources that Malvrick was at the bottom of the deep end for 17 minutes as classmates unknowingly swam above.
Malvrick, who arrived from Ghana, Africa in March, was rushed to Manchester Memorial Hospital where he died. The chief medical examiner's office ruled his death an accidental drowning.
"He was a respectful, loving guy, very intelligent guy," said Ofori-Mintah about his son. "A guy I can never forget"
The reason Malvrick's dad brought him and his brothers to Connecticut was so that for the first time in a long time, they could be together as a family.
Malverick's mom had worked in Connecticut for several years. The family was here for just eight months before tragedy struck at the Manchester High pool.
"There was nothing wrong with him, he was a healthy guy," Ofori-Mintah said. "And to see him on the stretcher, the way I saw him, is something I will never forget."
Ofori-Mintah confirmed his stepson had no medical conditions, but he did not know how to swim.
"The swimming was not a bad thing. It's a good thing," Ofori-Mintah said. "It's good that everybody got to know how to swim."
While swim class is a required part of the curriculum at Manchester High School, those students who have trouble swimming are supposed to stay in the shallow end.
"We need a lifeguard, at least two people should be around," Ofori-Mintah said.
Lawyer Carlton Hume represented the family whose son lost his life in the same way at East Hartford High School in January and now, he's been talking to the Donkor family and said the breakdown comes at the state level.
"It's a wake-up call for state officials to start looking at water safety in public pools in Connecticut," Hume previously told Eyewitness News.

The drowning is under investigation by school officials and the police department.
Since the incident, the Manchester High School swimming teacher is on indefinite paid administrative leave. He has not been charged with any crimes in this incident.
The pool has been closed until further notice.
Communication with the school has been scarce, according to Ofori-Mintah
"We're withholding a judgment as to what happened," said Hume Wednesday, who is a legal advisor to Malvrick's family.
While, Ofori-mintah waits for the official word from the school and police, he's tasked with leading his family of a wife and two other sons, 17 and 6, through the darkest time they've ever experienced.
"I'm going through a hell of a time, but I'm managing," Ofori-Mintah said. "I'm trying to encourage them."

A vigil, which was attended by students, teachers and friends, was held inside the school Monday night.
The high school has been working with the family to house the funeral in Connecticut ... the tentative date is set for Dec. 15.
Copyright 2012 WFSB (Meredith Corporation). All rights reserved.