UPDATE
Hundreds of customer service jobs coming to Valley
Posted:
Updated: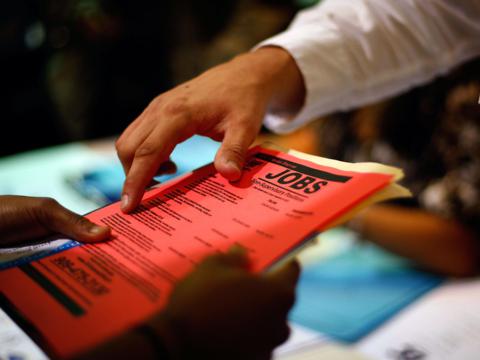 © CBS 5
PHOENIX (CBS5) -
A business is looking to hire hundreds of new employees in the Phoenix area over the next several months.
State Farm Insurance said it's expanding their operation in the Phoenix area and plan to hire anywhere between 400 and 500 people in their customer service center.
The job openings include full and part-time positions.
Company spokesman Robert Villegas said the positions include benefits, paid job training, annual bonus potential and career growth opportunities.
Job seekers can apply online (click here), or in person at a career fair at the Sheraton Phoenix Airport Hotel at 1600 S. 52nd St. in Tempe on Tuesday, Dec. 4 from 10 a.m. to 8 p.m. and Wednesday, Dec. 5 from 8 a.m. to 3 p.m.
The national unemployment rate recently dropped below 8 percent for the first time in nearly four years.
The unemployment rate fell to 7.8 percent in September, even though only 114,000 jobs were added.
The Bureau of Labor Statistics reports the U.S. also created 86,000 more jobs in July and August than first estimated.
Copyright 2012 CBS 5 (Meredith Corporation). All rights reserved.