Tempe detective paid $110K in OT
Posted:
Updated: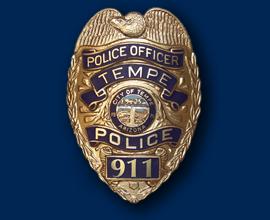 TEMPE, AZ (CBS5) -
If you're a police officer you're likely not working a 9 a.m. to 5 p.m. schedule. Long hours come with the territory. But how much overtime is too much?
One Tempe police officer pocketed $100K in overtime this past year. The detective works undercover and because of the nature of his job CBS 5 has chosen not to identify him.
According to city documents the narcotics officer's base salary is $75,594 a year. On top of that he raked in $110,237 in overtime. If you add in vacation pay, holiday pay and the rest of his benefits it all adds up to $267,237 the city of Tempe paid last year.
CBS 5 wanted to know if that much over time raised any red flags. We reached out to police department officials. They refused to go on camera, but Media Relations Sgt. Michael Pooley sent us a statement.
"There are multiple layers of supervision that are put in place to assure the welfare of our employees as well as the performance of our employees," wrote Pooley.
There's no doubt the detective's job is high-stress. That coupled with excessive hours week after week, some say the combination could be potentially disastrous. Tempe officials told us the detective's bosses saw nothing wrong with his work week.
"The police department relies on our supervisors to work hand in hand with our employees to assure they are well-rested and getting the time needed to perform at their best ability," said Pooley.
Tempe police said most of the detective's overtime is funded through non-taxpayer money that is used specifically for narcotics investigations and through federal law enforcement task forces.
Copyright 2012 CBS 5 (Meredith Corporation). All rights reserved.