Local retailers look forward to level playing field next year
Posted:
Updated: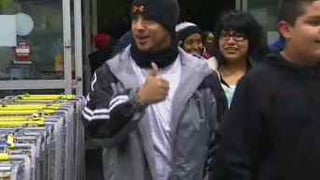 SCOTTSDALE, AZ (CBS5) -
If you're in the market for trinkets and fun, festive decor, HadHerWays in Scottsdale is the shop for you.
"We've been here in the marketplace for just about four years," said owner Dianne McDonald.
McDonald said the business started selling furniture, then adjusted to include items lower on the price scale to stay afloat during the down economy.
"And so we decided that's how we'd get through it, by having small, pick-up items," she said.
Now you'll find jewelry and ornaments adorning their walls too. It's a step many small businesses have had to take to lure shoppers into their stores, but they're hoping come next Christmas, that will all change.
For years Amazon.com didn't charge state sales tax, but starting in 2013 they'll have to charge 6.6 percent on all online purchases. It's an extra cost for consumers, but local retailers said forcing the online giant to play by the same rules should help level the playing field.
"Well we hope it will, because we feel like we'll have a little bit more of an advantage again, that we'll kind of all be in the same boat more or less and that people will get out and actually shop in person," McDonald said.
Copyright 2012 CBS 5 (Meredith Corporation). All rights reserved.